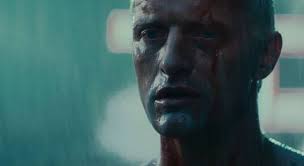 Lyrics to melody from Tears in Rain
0 Replies
Add A Reply
Forum Topic
Noob
Member
21 XP
Jul-21-2022 4:19 PM
I've written some words to the glockenspiel/vibraphone melody from Tears in Rain.  This comes from one of the final scenes of the movie where Roy Batty has a change of heart before he dies.  I had to change the music in the last line to make the words fit.  It feels a bit sacrilegious to put words to such a well known piece of music, particularly with the monologue that usually accompanies it.  However, I thought it would be nice to experience this moment in a new way so I hope you like it.
Stars shine brightly
At ten thousand feet
And their glitter
Fills my eyes
As I lay
Softly smiling
Not at my life
But the one thing
I'm most proud of
Is what I've become
0 Responses to Lyrics to melody from Tears in Rain
Add A Reply
Sign in to add a reply to this topic!