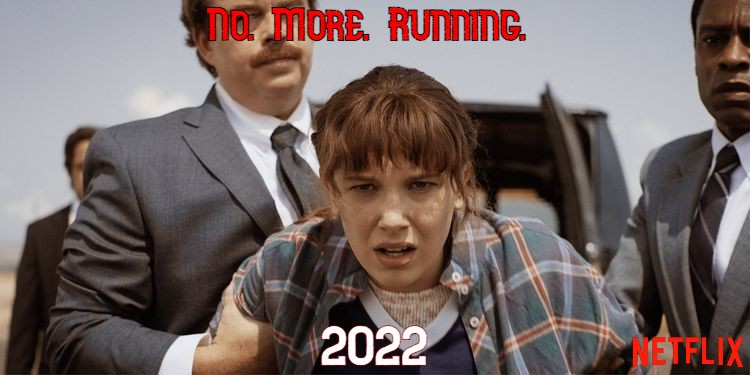 My Prediction About Eleven In Stranger Things 4
3 Replies
Add A Reply
Forum Topic

2K
Member
2135 XP
Sep-30-2021 2:01 PM
With Stranger Things 4 getting closer to releasing, it's best that I'd make a prediction about what could happen in the highly anticipated fourth season.  So here we go...
Prediction: Throughout the season, Eleven's mental health deteriorates from all the returning trauma.  Her powers return but they're in maximum overdrive, which results in her amassing quite the body count.  Then, near the end of the season, she reunites with Brenner and El SNAPS. she slaughters all the scientists in the facility, and almost kills Mike and thankfully is stopped by Hopper but she decide to leave Hawkins after seeing all of the chaos in her wake as she goes to destroy the upside down for good. Mike argues with the group (Will, Dustin, Lucas, and Max) and ends up choosing Eleven over everyone else and catches up to her with the two catching an unknown stranger's ride. As the group looks on in shock at what happened, we cut to the Upside Down where The Mind Flayer is starting to open a supermassive gate that threatens to consume....everything.  The season ends with that moment.
That's all for now! Comment your thoughts if you want to...
"Calling yourself a hero make you a self-mythologizing narcissistic autocrat!"
3 Responses to My Prediction About Eleven In Stranger Things 4

Noob
Member
14 XP
Oct-17-2021 8:34 AM
Just thinking about the start of season four gives me goosebumps. This series has made me feel so many emotions. I watched it on https://123moviesss.la/ and loved it. Your premise is interesting and I even partially agree with it. Well I think that in season four it will turn out that Jim Hopper is alive. And somehow ended up in prison in Kamchatka. While he's figuring out how to get his freedom back in the States something awful is going to happen as usual. As I know work on season four began before the release of season three. Filming began in February 2020 in Vilnius, Lithuania. In addition to the already beloved by viewers of the characters, the fourth season has new characters. Played by Tom Vlaschiha, Jamie Campbell Bauer, Eduardo Franco and others. Already waiting to see them.

2K
Member
2135 XP
May-29-2022 1:05 PM
This prediction is so bad and I want it deleted ASAP.
"Calling yourself a hero make you a self-mythologizing narcissistic autocrat!"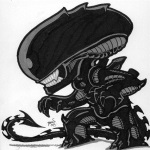 2K
Member
4204 XP
May-29-2022 5:08 PM
I need to get back into Stranger Things, maybe after I am done with Star Trek
ALIEN VERSUS PREDATOR UNIVERSE
Add A Reply
Sign in to add a reply to this topic!