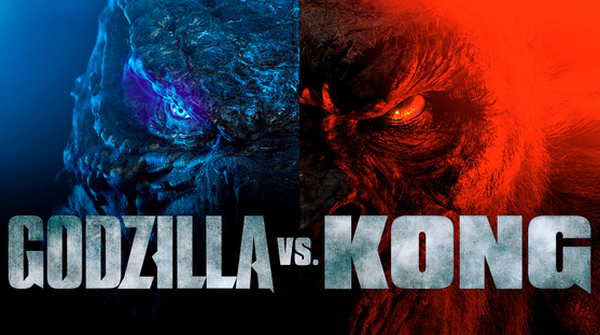 Forum Topic

2K
Member
2135 XP
Apr-14-2021 3:33 PM
Prologue
I, Peter Lowen still remember the day MONARCH told me my parents died in the Rise of the Titans.  I couldn't decide if I wanted to help the Titans thrive or help destroy them.  Then Vancouver happened.  In a moment where Godzilla could've easily left everyone there to die when three hostile Titans made landfall in the Canadian city, but he defeated them all and didn't destroy anything or anyone else.  Which is why I was certain it wasn't just a crazy coincidence when Godzilla attacked Pensacola, Florida and only targeted the APEX Cybernetics facility and when it was destroyed, he left.  This was no random attack.
Chapter 1 - "We Don't Know Why"
The day after the attack, I was awoken by a ping on my phone.  The text was from Madison Russell, a good friend of mine.  She and I had done other Titan research after the attack in Vancouver and I helped her create a new ORCA that was being used at MONARCH currently.  The text said "Godzilla attacked APEX for a reason."  I replied to the text: "Yeah, it can't be a coincidence.  What are you going to do?" I waited for a couple minutes for a reply and I got one, and it read: "I'm going to find out why."  I pondered about taking a look around that destroyed APEX facility and realized there could be something in there that's worthwhile.  So I decided to do it.  I got in my Titan-chaser van, and hit the gas heading for Pensacola, Florida.
Chapter 2 - In The Heat Of Battle
I started searching right away when I made it to the APEX facility in Pensacola.  As I poked around the destroyed place, I saw a strange looking elevator.  When it opened I hesitated.  But I decided to go in.  When it stopped at the bottom, I saw something I couldn't believe.  It was a monorail-like transport, and I saw a couple of the mono-shipments of Titan items heading to Hong Kong.  I quickly sneaked in, and shortly after the doors closed the transport started to run it's course to the APEX HQ.
Two hours later...
As the transport said "Approaching destination!" I kept my guard up in case I got caught by security.  But it started making funny noises and I felt a sudden drop as it crashed into a crumbling part of...something.  I wasn't sure what it was.  But I saw a crazy sight just before everything went black.  I saw Godzilla fighting Titanus Kong, simply known as Kong.  And I saw glows of red beams behind me before I blacked out.  When I came to, it was sunrise and I saw more chaos and destruction.  A robot that looked like Godzilla was fighting Godzilla and Kong, which didn't make sense.  As I was trying to avoid getting crushed in the chaos, something caught my eye.  It was a skull, split in half by the damages.  But when I got a closer look, I realized this was no ordinary skull.  It was the skull of Monster Zero.  Ghidorah.
Chapter 3 - The Mind Of A Monster
As I took a closer look, I saw something in a shattered bubble-like compartment.  When I looked closer, I saw some slimy thing.  I realized that this had to be one of Ghidorah's three minds since the alien titan had three heads.  So I put it in my pocket and started running when I had to dive down due to a pulse blast barely missing me.  When I turned to look, I saw Kong and Godzilla tearing this "MechaGodzilla" to pieces.  As Kong seemed to deliver the finishing blow, I saw an evacuation line of people waiting to be picked up by MONARCH transports.  I hitched a ride a few minutes later, and saw Godzilla roaring and leaving the city while Kong stayed back.  A few days later, I was in a MONARCH lab researching this Ghidorah brain.  As I was studying it, it suddenly reacted to some of my tools.  This was strange.  Very strange.  I put it in a test scanner, and what I saw was crazy.  It seemed like the mind was still functioning...
Chapter 4 - The Real Reason
I dialed Madison's number right away.  "I think I've found the answer of why Godzilla attacked Pensacola and tried to target Hong Kong!"  She replied, "Yeah, it was that robot copy of Godzilla."  "No, not that," I replied.  "It's Ghidorah's presence.  I found one of the brains during the Hong Kong attack, and I think he's attacking where he can sense the presence of him."  It was silent for a few seconds, and then Madison replied back: "You need to destroy that thing now, because if Godzilla attacks again it could get real bad.  I'll get this info over to MONARCH, email the information and we'll be in touch."  "Okay, see ya later," I said as I hung up.  I was rushing over when I heard a familiar rumble.  I knew what that meant.  I took off on my heels and drove off to the beach, where I knew Godzilla would make landfall due to it being close in the ocean.  When I got there, he was already roaring as if he was issuing a challenge to Ghidorah's spirit.  I put the brain down and slowly backed away while keeping eye contact on him, letting him know I wasn't a threat.  He looked at me for a few seconds longer and then turned down and blasted the thing with atomic breath as I left.  One day later, me and Madison showed my studies to MONARCH and it was proof enough that Godzilla hadn't turned his back on humanity.  I could breathe a sigh of relief now, as I knew that the world hadn't lost it's protector yet.  That life would still be safe even with the Titans among us.
The End
So, how was the fanfic? Comment below on your thoughts.  I don't have any new MonsterVerse fanfics planned right now, but I'm open to suggestions.  And be sure to catch Godzilla Vs. Kong in theaters and on HBO Max!
"Calling yourself a hero make you a self-mythologizing narcissistic autocrat!"
16 Responses to GVK: Good and Evil (fanfiction)
Add A Reply
Sign in to add a reply to this topic!