Forum Topic

Contributor
Member
765 XP
Sep-02-2019 10:28 AM
I asked you a question about the best topic that i made,you didn't answer,so i need to make a top 10 list.
Number.10 Which Kaiju is your favorite and why?
The first topic that i ever made,and maybe not that good,as this topic was made,there were better topics at that time so moving on.
Number.9 My Top 10 Favorite Dinos!
I like this topic,since i shared my list of favorite Dinosaurs,like a normal topic that i make,only TheLazyFish and other rare users comment on my topics,this topic was standard.
Number.8 What are your opinions on the Nes Godzilla Creepypasta?
A lot of people forgot about this topic,but it was really good that moment that i created it,it was not a standard question or anything,i can't describe this topic.
Number.7 Which Godzilla enemy is your favorite and why?
Its kinda forgotten,but it was very good,it was the second topic that i made,and it was good.
Number.6 What was the first Godzilla movie you ever owned?
Really good in my opinion,and it was awesome,my god was it fabulous.
Number.5 My backstory with the T-Rex.
Its basically what you will expect by the title of that topic,because the people from the Dinosaur fandom were confused of why i kinda hated the Rex,so i gave them and explanation.
Number.4 The Great White Shark Vs. The Orca (A.K.A The Killer Whale)
This topic was my first versus,i digged a lot of research into it,i worked really hard on it.
Number.3 Deinosuchus Vs. Titanoboa
Amazing,and nice,and cool,and a really good topic,i really can't explain this one
Number.2 Purussaurus Vs. Rhamphosuchus
This topic is the one i digged the most research into,and i really like it,it was not what you would expect from me,anyways there is nothing really bad about this topic.
Number.1 The love that some Dinosaurs have.
This topic is the best one i ever made,this was made for people who only care about popular Dinosaurs or just liking one Dinosaur,and the love that all the Dinosaurs need.
2 Responses to The Top 10 Topics That I Made!

Contributor
Member
765 XP
Sep-02-2019 10:29 AM
You can share your own opinion about my best topic.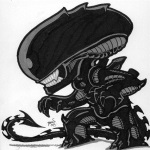 2K
Member
4124 XP
Sep-02-2019 10:48 PM
I think i was present on some of your topics
ALIEN VERSUS PREDATOR UNIVERSE
Add A Reply
Sign in to add a reply to this topic!