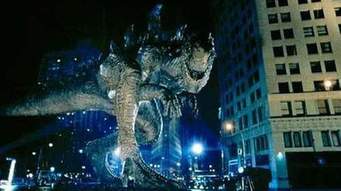 Forum Topic
So this topic is about the sad part about Scified.com,first off,im pretty much minding my own business and time to time,i check Scified.com to see if something interesting happens,but most of the time,there are just some people talking on the Alien Fandom and just to mention,i am a Alien fan but i don't dig research into the franchise,i am digging research into Animals and the Godzilla franchise,second thing,most of the time,im just posting topics to see what happens,but the next day,i get some results,there was one day where nothing happened,i was the only one online,the third thing,usually this happens most of the time,someone does one thing and then leaves immediately after they did their thing,like commenting and then leaving,the fourth thing(the final one),working on something that you really put your effort into,the hardest topic you made on Scified.com,but you get no reply on that topic,that is annoying,well those are the sad things about Scified.com!
''Peace is what Dinosaurs needed!''
Kamoebas V.6,August 30,2019
5 Responses to The sad things about Scified.com...
Add A Reply
Sign in to add a reply to this topic!