Top 10 Favourite Marvel Cinematic Universe Characters
7 Replies
Add A Reply
Forum Topic

2K
Member
4115 XP
May-19-2018 1:01 PM
10. Peter Quill/Star-Lord
Star-Lord was originally higher on my list, but other characters have since topped him. However, he remains a fun and charismatic character while still having enough emotional depth for me to stay invested in him.
9. Natasha Romanoff/Black Widow
Black Widow is the best female character in the MCU. Scarlett Johannson's snarky performance is fun and enjoyable, and she has an intriguing backstory as a former Russian spy. Hopefully it gets fleshed out in her upcoming solo movie.
8. Thor Odinson
Of all the characters in the MCU, Thor has probably changed the most. He went from a serious, Shakespearean character to a funny and goofy one. Chris Hemsworth didn't get to shine as this character until Ragnarok, and Infinity War only helped propel the God of Thunder to my top ten.
7. T'Challa/Black Panther
Next up is the King of Wakanda, Black Panther. His first appearance in Civil War is a revenge arc, which is an interesting direction to take a hero. His character and backstory were explored even more in his revolutionary solo movie from February. He also neva freezes.
6. Loki Laufeyson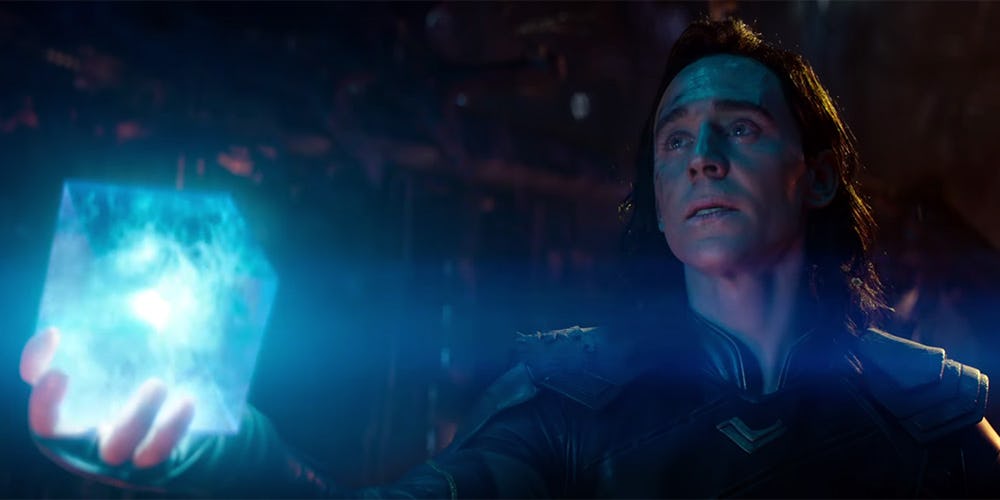 Placing Loki on this list was tough. Originally, he was my favourite MCU villain, but was dethroned in February (you'll see who did so later on this list). He remains a charming and fun character to see on-screen, often overshadowing his brother, Thor. He was the one redeeming factor of The Dark World and given an interesting role in Ragnarok, before meeting his end at the hands of Thanos, quite literally.
5. N'Jadaka/Erik Killmonger
Fiery and passionate, Erik Killmonger took Wakanda by surprise. Michael B. Jordan's stellar performance as T'Challa's cousin was the highlight of Black Panther and was one of the few cases where the villain outshined the hero. He challenged T'Challa in a way that furthered his character arc, and his intentions weren't completely wrong either. Behind his desire to start revolutions is a broken man with a pained past. It's a shame he died because he would make an awesome side character in future movies.
4. Thanos
Yep, he cracked my top five already. Thanos is a weird entry because although he is a villain, he is the main character of Infinity War. Josh Brolin portrays the Mad Titan as a bitter, intimidating figure whilst also portraying the emotional turmoil of this incarnation of the character. He is one of two villains to actually succeed in his plan, the other being Helmut Zemo from Captain America: Civil War. Thanos was the highlight of IW, and I can't wait to see him in the currently-untitled Avengers 4.
3. Peter Parker/Spider-Man
Is it too early to place the greatest superhero of all time this high when he's only had three appearances? Maybe, but there has never been a movie version of the character so close to the comics. Tom Holland is perfectly cast as the wall-crawler, nailing both the shy awkwardness of Peter Parker and the snarky quips of the friendly-neighbourhood Spider-Man.
2. Steve Rogers/Captain America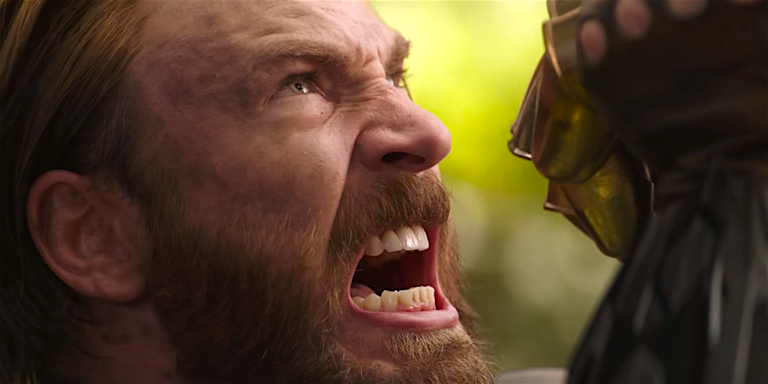 My runner-up is the Star-Spangled Man With a Plan. Captain America easily has the strongest trilogy of the MCU heroes, with a solid origin movie and two sequels that knocked it out of the park. Chris Evans is almost flawless as Steve Rogers, playing a man out of time who can't always rely on his unflinching moral code. He would never hesitate to lay down his life for a fellow superhero, and if he does, it will be tear-jerking to see.
1. Tony Stark/Iron Man
Admit it, as soon as you saw Captain America at second place, you knew Iron Man was at first--but do I need to explain why? Robert Downey Jr. is absolutely perfect as this character. He is charming and charismatic while also embodying the internal sorrow that drives the character, which is reflected by the actor's real-life story. And it's because of him that there even is a Marvel Cinematic Universe. His first solo outing has the best arc of any of the movies, and in all of his subsequent appearances, large or small, he is always a stand-out character.
"Part of the journey is the end..."
7 Responses to Top 10 Favourite Marvel Cinematic Universe Characters
Add A Reply
Sign in to add a reply to this topic!