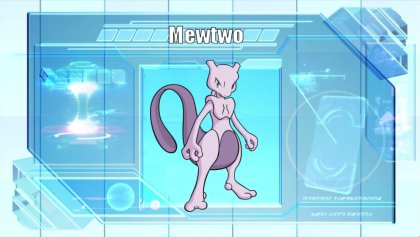 Forum Topic

2K
Member
4115 XP
Mar-16-2017 10:46 AM
Mewtwo
Welcome to Competitive Corner, a new series where I go over the competitive viability of certain Pokemon. And who better than to start with than the OG OP Pokemon itself, Mewtwo?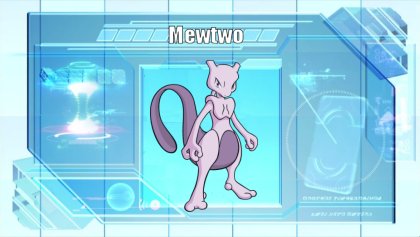 Mewtwo has stood as the single strongest Pokemon in existence for the longest time, until gods like Arceus and Mega Rayquaza were created. Although not the strongest Pokemon at the time of this writing, Mewtwo is still insanely powerful and should never be looked down upon. Here's a moveset for standard Mewtwo:
Mewtwo @Life Orb
Psystrike
Aura Sphere
Ice Beam
Fire Blast
Ability: Pressure
EVs: 4 Def/252 SpA/252 Spe
Timid Nature
This set takes full advantage of Mewtwo's 154 Base Special Attack. The boost from EVs will turn Mewtwo into a magnificent sweeper, capable of annihilating tanks like Zygarde-Complete and Lugia. It can also be used with Mega Mewtwo Y, although you will have to sacrifice the Life Orb for an item that gives it over-the-top stats.
Mega Mewtwo X: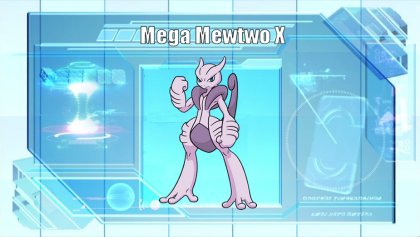 Just when you thought all Mewtwo had going for it was Special Attack, Mega Mewtwo X gains an enormous boost to its Attack, the highest Attack stat in the game. Its stats total 780, the highest in the game. However, in my opinion, Mega Mewtwo Y is better due to being a Special Attacker, and Mewtwo's Special movepool is wider than its Physical movepool. Mega Mewtwo X still sees use for its impressive 190 Attack, though.
Mewtwo @Mewtwonite X
Zen Headbutt
Low Kick
Earthquake
Ice Punch
EVs: 4 HP/252 Att/252 Spe
Jolly Nature
Mewtwo does not have that many great physical moves aside from the elemental punches and Low Kick, which works as a STAB move. The other primary STAB move here is Zen Headbutt, which could potentially flinch opposing Pokemon. The additional Fighting type nullifies the damage that Mewtwo takes from Dark types and allows it to get STAB on Fighting type moves.
Mega Mewtwo Y: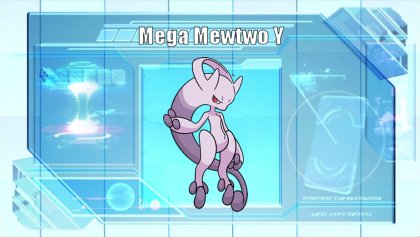 This is the true Mega Evolution of Mewtwo. Boasting an unmatched 194 Special Attack, this form takes full advantage of Mewtwo's high Special Attack and wide movepool. Like I said, the Life Orb set works well with Mega Mewtwo Y, allowing it to reach its full potential.
Closure
Although there are still things that can counter it, Mewtwo still stands as one of the strongest Pokemon of all time, only rivaled by the Pokemon that got banned from the banlist. It was the strongest in Gen 1, and although that changed in Gens 4 and 5, it eventually reclaimed its throne in X and Y, only to be beaten out in ORAS. With magnificent stats in its base form, Mewtwo was gifted with two insane Mega Evolutions that made it even more obscenely powerful. But even with that, there is still one Pokemon that is stronger than Mewtwo.
Groudon
Welcome back to Competitive Corner! Today, we're taking a look at the strongest of the two Primal Pokemon, Groudon.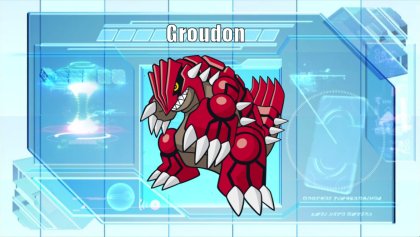 Up until Gen 6, Groudon was always overshadowed by its rival, Kyogre. The Sea Basin Pokemon had a glaring type advantage over its land-expanding counterpart, so it often saw more use. Groudon still had a 150 Attack, so its base form can see use in competitive. Here's a sample set:
Groudon @Leftovers
Precipice Blades
Eruption
Stealth Rock
Dragon Claw
EVs: 252 Atk/4 Def/252 Spe
Naive Nature
This set is used for both setting up and sweeping. Stealth Rock is one of the most commonly used entry hazards, especially to Flying-types like Rayquaza and Salamence. Precipice Blades is its primary move, able to decimate almost anything weak to Ground.
Primal Groudon: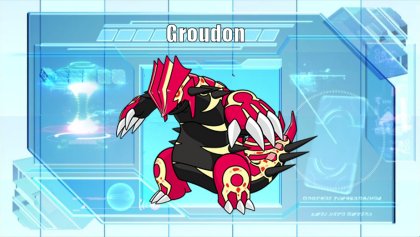 And just when Groudon was left to drown in the depths of the ocean by Kyogre, ORAS gave it the blessing of a Primal Reversion, that gave it Ground/Fire typing--perfect for sweeping Steel-types like Dialga and Klefki. The best part is its ability, Desolate Land, which summons sunlight so hot that Water-type moves evapourate upon use. This is a great asset, because Ground/Fire typing has a glaring 4x weakness to Water. Now, let's test this baby out in battle:
Groudon @Red Orb
Precipice Blades
Fire Punch/Eruption
Swords Dance
Rock Polish
EVs: 252 Atk/4 SpD/252 Spe
Adamant/Naughty Nature
This is the quintessential Primal Groudon set. Swords Dance boosts its ridiculous 180 Attack, allowing it to break walls like Lugia, while Rock Polish turns it into a blazing fast sweeper. Literally, because the thing's half Fire-type. This allows Groudon to gain STAB on powerful moves like Fire Punch and Eruption. Which of these two you will use is ultimately your decision. Fire Punch is good because it makes great use of Groudon's impressive Attack, and Eruption is good because...Just look at its base power. If you run a Fire Punch set, go for an Adamant Nature, and if you use Eruption, use a Naughty Nature.
Closure
ORAS gave Groudon the better Primal Reversion, finally allowing Groudon to see as much use as Kyogre. There are still things that can counter it, like Primal Kyogre and Mega Rayquaza. But it is still very powerful and should never be taken lightly. I've cleansweeped entire teams with a single Groudon, and those days still continue.
Kyogre
With this next installment of Competitive Corner, we are taking a look at the first competitive legendary I ever trained up; the mighty Kyogre.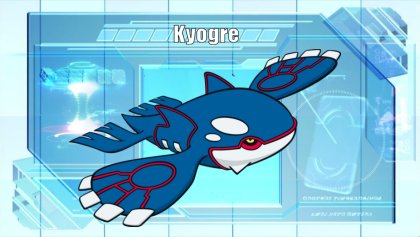 This Pokemon has seen use ever since it first appeared in Gen 3, but, Gen 6 did some things to bring it down. They took Kyogre's permanent rain that was summoned by its mere presence, and Primal Groudon is a giant "F*ck you" to all Water-types. Make no mistake, because although they took Kyogre's permanent rain, they couldn't take its OP Water Spouts. Before it got a torrential new signature move in the form of Origin Pulse, Water Spout was the Sea Basin Pokemon's primary STAB move. Here's a set that works well with base Kyogre:
Kyogre @Leftovers
Origin Pulse
Water Spout
Thunder
Ice Beam/Blizzard
EVs: 4 HP/252 SpA/252 Spe
Timid Nature
This moveset takes advantage of Kyogre's bestial 150 Special Attack, having access to two extremely powerful Water moves. The EVs and Nature boost Kyogre's mediocre speed, turning it into a fast sweeper. Another option is Thunder Wave, which can effectively cripple switch-ins.
Primal Kyogre: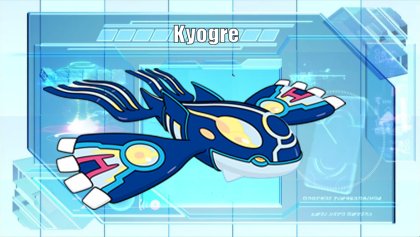 Unlike Primal Groudon, Primal Kyogre isn't as good as everyone hoped. Its Primordial Sea prevents the use of Fire-type moves, but nobody uses Fire-types against Kyogre. Although its ability has this waste, it brings back the permanent rain that Kyogre had before Gen 6, and the stat boosts Primal Kyogre gains are pretty useful.
Kyogre @Blue Orb
Origin Pulse
Thunder
Blizzard
Calm Mind
EVs: 4 HP/252 SpA/252 Spe
Modest Nature
This doesn't differ much from the Leftovers Kyogre mentioned above. Primal Kyogre's boosted Special Defense allows it to run a Calm Mind set more effectively, and its bestial 180 Special Attack makes its other three moves absolutely devastating. Origin Pulse is its primary STAB move, which, combined with its Special Attack and Kyogre's weather, makes it the strongest move in this set. Thunder now has 100 accuracy, making it a crippling 110/100. Blizzard can deal with dragons like Giratina, Mega Salamence, or, more commonly, the cleansweeping infamous Mega Rayquaza, as long as its weather doesn't get cancelled out. Primal Kyogre also works as a check for Primal Groudon, though the aforementioned Mega Rayquaza can also play this role.
Closure
Although ORAS gave Kyogre the short end of the stick, it is still a devastating beast that should never be looked down upon. Both of its forms are extremely useful, and Kyogre still stands as one of the greatest legendaries of all time.
Rayquaza
In this installment of Competitive Corner, we'll be taking a look at my favourite Pokemon of all time, Rayquaza.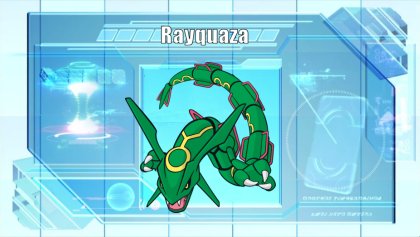 Base Rayquaza is a solid Pokemon, with dual 150 offenses. If those terrifying offenses aren't enough to compel you to catch one, Rayquaza can learn an ungodly array of monstrous moves, being able to harbour Dragon Pulse, Draco Meteor, Earthquake, Swords Dance, Extreme Speed, and, most notably, Dragon Ascent. Although the 95 base Speed can be problematic, once its stats are raised, it won't take long for this sovereign of the skies to save your team. Here's a set for standard Rayquaza:
Rayquaza @Life Orb
Dragon Ascent
Extreme Speed
Dragon Dance
Earthquake
EVs: 252 Atk/4 SpD/252 Spe
Jolly Nature
Dragon Dance is the main setup move, though it can be tricky to set up because of Rayquaza's average Speed and poor bulk. But once you've pulled it off, Rayquaza will f*ck your opponents up. Unless it switches in to Stealth Rock or gets OHKOed by a Xerneas. Although base Rayquaza doesn't see much use, Mega Rayquaza is a different story.
Mega Rayquaza: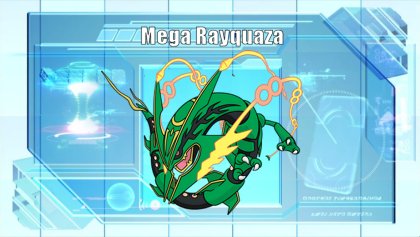 When talking about Mega Rayquaza, keep in mind that we're not talking about some wimpy dragon like Kommo-o or Kyurem's base form; we're talking about the strongest Pokemon in existence. The lack of the need for a Mega Stone frees up Rayquaza's item slot, allowing it to hold things like Choice Scarf or Leftovers. The set mentioned for base Rayquaza works comfortably with its Mega form. I use a mixed set as follows:
Rayquaza @Life Orb
Dragon Ascent
Extreme Speed
Draco Meteor
Earthquake
EVs: 252 Atk/4 SpA/252 Spe
Naive Nature
This set makes full use of Mega Rayquaza's 180 dual offenses. Slap on a Life Orb to give it more firepower...er...windpower since it's a Flying-type, while the deadly combination of EVs, stats, and, in the case of Dragon Ascent and Draco Meteor, STAB, plow into your opponents' teams. Rayquaza's bestial 180 Special Attack allows it to abuse the infamous Draco Meteor that made Kyurem-W a monster. Dragon Ascent can OHKO almost anything, but if a Pokemon tanks a hit from this monster, it can be quickly taken care of with Extreme Speed. Earthquake can take care of most Steel-types except Skarmory, but let's be honest, it'll eventually fall to this illustrious beast.
Closure
Mega Rayquaza is welcome on any team that doesn't have its Mega Slot already filled. It wields powerful stats and, since it doesn't require a Mega Stone, it can harobour a useful item, most notably a Life Orb. Mega Rayquaza's ability is also a big "F*ck you" to Rock, Electric, and Ice-types. And the fact that Dragon Ascent is Flying instead of Dragon means that not even the dangerous Xerneas is safe from this beast. So if you want to be an obnoxious pr!ck that everyone hates, get yourself a Mega Rayquaza, and start TEARING SH!T UP!!!
"Part of the journey is the end..."
5 Responses to Competitive Corner
Add A Reply
Sign in to add a reply to this topic!