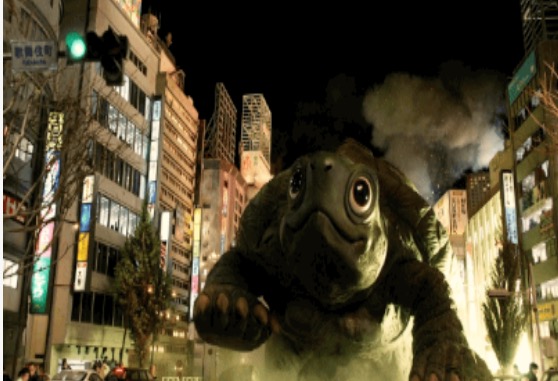 Forum Topic
Noob
Member
26 XP
Dec-22-2016 7:10 PM
Has anyone seen the movie, Love & Peace? It apparently has a non-Gamera giant turtle in it. I was thinking about getting the region 2 DVD but I'm not sure if it has subtitles or not.
3 Responses to Love & Peace

2K
Admin
4953 XP
Dec-24-2016 10:10 PM
Not yet. The film is directed by Sion Sono, one of Japan's most eccentric and artistic filmmakers. If you haven't seen any of his films before, be prepared for something very outside of the box. This isn't a traditional tokusatsu film and it's by-and-large a drama.
The special effects were done by Kiyotaka Taguchi who is also the showrunner/director for Ultraman X and (currently) Ultraman Orb. He was one of Shinji Higuchi's assistants.
"'Nostalgic' does not equal 'good,' and 'standards' does not equal 'elitism.'" "Being offended is inevitable. Living offended is your choice."
Noob
Member
26 XP
Jan-15-2017 5:16 PM
So the region 2 DVD does have English subtitles (I've been told there is a copy on YouTube with English subs as well). The film was good. Nothing too amazing in my opinion but the kaiju scene is wonderfully done. 
Noob
Member
11 XP
Jul-26-2017 9:42 PM
The film was average.But in my opinion nothing too good.
Add A Reply
Sign in to add a reply to this topic!