Blade Runner 2 gets released January 12th,2018
3 Replies
Add A Reply
Forum Topic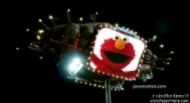 Noob
Member
10 XP
Feb-23-2016 4:22 PM
Well,I guess we can start an official count down now. If the dates in this article are true. Blade Runner 2 will be released January 12th,2018.
 Only 688 days...enought time for someone to get a degree..or build 4 or 5 houses....or plant a tree and grow it and then climb the darn thing :)
Here's the article: Blade Runner 2 release date
3 Responses to Blade Runner 2 gets released January 12th,2018
Noob
Member
4 XP
Mar-11-2016 1:34 PM
SUICIDE SQUAD
Directed by David Ayer
BATMAN v SUPERMAN: DAWN OF JUSTICE
Directed by Zack Snyder
Meanwhile (in Gotham City), at least we have several other good-looking movies to marvel over. One can't help but notice that the forthcoming Suicide Squad, appears to have a shot of the ol' Nexus Six spirit. And undoubtedly, the next big juggernaut is a showdown fans have been anticipating, since the 1989 BATMAN.
Also, likely this year, Luke Scott's full-feature debut Morgan will get a release. Plus of course, Denis has his first Sci-Fi: Story of Your Life heading to screens, as well. Although, I don't expect to see either of these out-my-way, until next-year. And I'm pleased that Ridley's A L I E N: Covenant will be released earlier, than previously announced.
I dropped the ball on the Pris birthday thread, but it couldn't be helped. I probably zoned-out, like a Replicant that failed the Voight-Kampff, initially. It's best not to post something that isn't right (or disturbing), and what I had was just that (when I did get to it). I thought writing about someone I've been missing would be therapeutic (as they are part of why BR resonates so strongly, personally), and it really wasn't the case. It simply opens old wounds, eventually. You miss them even more, also to the point you feel somewhat lost.
Oh baby-baby, how was I supposed to know, that something wasn't right
Oh pretty baby, I couldn't ever let you go
I must confess, that my loneliness 
is killing me now

You know I still can't believe
That you are not here
Give me a sign
Kiss me baby 
one more
time
CAPTAIN AMERICA: CIVIL WAR
Directed by Anthony Russo
Super-**** Cosplay with JULIA
I think it's time to repost these two particular K-Pop Booster Rockets, and re-purpose them for a new mission. They're both more than a bit synchronistic, with Warner's upcoming super-offerings; including the competition's...
Director: Lee Sagan with Zanybros
Director: Hee-Sun Joo & produced by Duble Sidekick
I'll get to Pris B-day, before long
...and thank-you, Dale.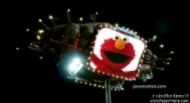 Noob
Member
10 XP
Mar-16-2016 11:46 PM
There's nothing wrong with sharing Sawa. I've never found any of your posts disturbing...some of them "wake you up a bit" but never disturbing. So with that said please keep the Sawa posts A' comin  :)

2K
Admin
4321 XP
Mar-16-2016 11:51 PM
I love Sawa's posts. 
Add A Reply
Sign in to add a reply to this topic!