Forum Topic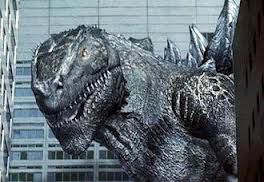 Noob
Member
0 XP
Apr-29-2013 8:46 PM
I'm not sure if this is true or not, but I think I saw Rodan in the Pacific Rim Wonder-Con trailer. Don't believe me, look at this. [img]http://abload.de/img/pacificrimsky8kup8.gif[/img] See how similar the wings look when Rodan picks up Gipsy Danger? Could it be Rodan making a cameo? It was only a short second so I might be wrong.
8 Responses to Rodan in Pacific Rim?
Add A Reply
Sign in to add a reply to this topic!