We did not see this one coming. Apparently, according to the folks over at GiantFreakinRobot, Sony Pictures are currently developing a Spider-Man 4 set in the Tobey Maguire Spider-Man timeline! Given the unanimously positive feedback Spider-Man: No Way Home has received and the fan reactions calling for more Garfield and Maguire Spider-Man films, explains why Sony are revisiting the OG web slinger (despite their seemingly being more traction in favor of another Amazing Spider-Man sequel).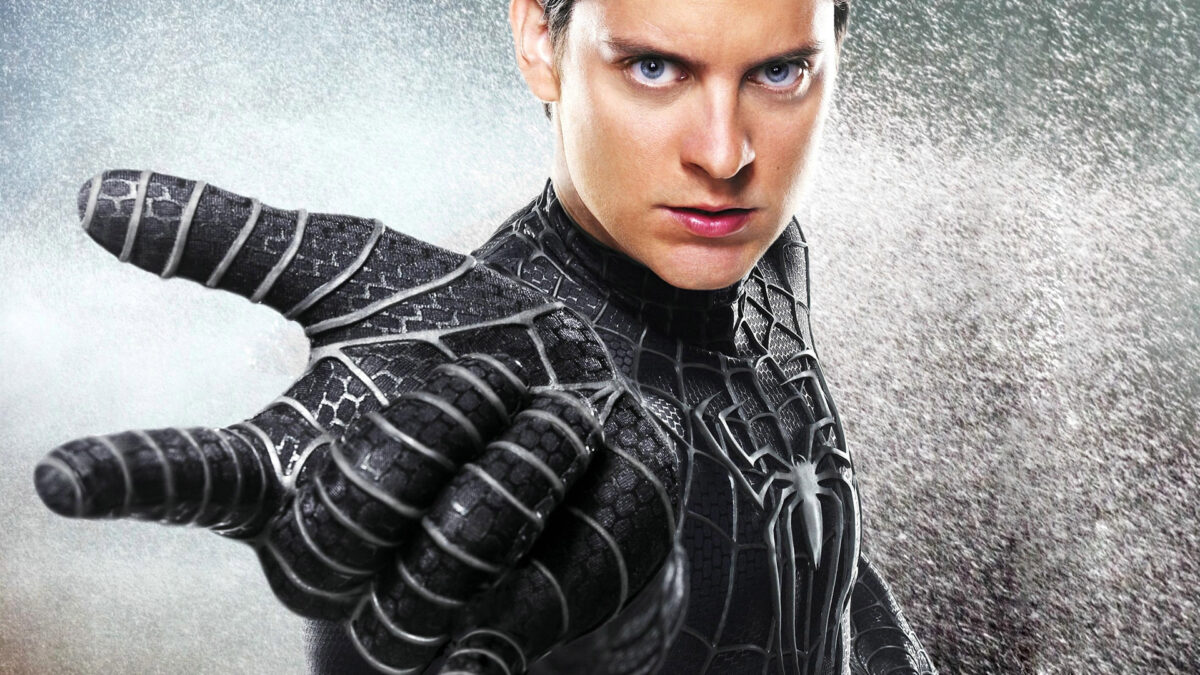 The report claims:
Our source shared that because of the huge success Sony has recently seen with Spider-Man, they are considering making Tobey Maguire's Spider-Man 4. The current idea is to tell the fourth story as an animated movie. The style would be something similar to what fans have loved with Spider-Man: Into The Spider-Verse.
The report goes on to explain that talks are in the very early stages and depending on Sony's relationship with Marvel, many details have yet to be ironed out. However, the prospect of another solo Tobey Maguire Spider-Man film, animated or not, sounds rather intriguing.
What do you think? Sound off in the comments below!
Treat Yourself to Sci-Fi Swag!
We've partnered with the folks at TeePublic to give fans the opportunity to support one another and express their interests by owning customized, unique merchandise based on their favorite science fiction franchises! Designs are created by fans and a portion of proceeds from each sale go to supporting the artists and their work! Check out the entire store and see if anything gets your attention!
Written by Chris
Published on 2021-12-23 07:31:52