Yes, you read that headline correctly. It appears the clumsy Gungan Jar Jar Binks will be appearing in Disney's Obi-Wan Kenobi series for their streaming service Disney+! Not only that... apparently to age Jar Jar for the new series, he will be given a beard... Even though no Gungans sported any beards in The Phantom Menace.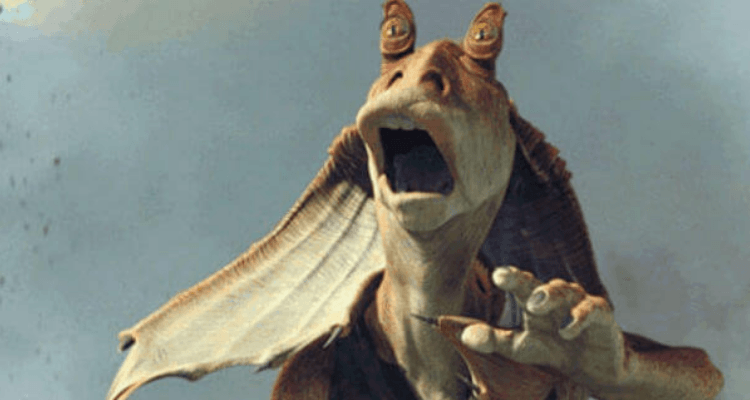 MakingStarWars reports:
I'm told "Ben" Kenobi crosses paths with his old friend from Naboo, Jar Jar Binks. Early work has been conducted for the CGI Gungan's return to Star Wars. Jar Jar has a beard to reflect where he's been and what his life has been like since they were all deceived by a great lie that ushered in the first Galactic Empire. Kenobi will not be the only bearded character this time.
Currently there is no confirmation by Disney on the matter so until we receive official word, we must treat this report as nothing more than rumor. However, the prospect of bringing Jar Jar back leaves us with mixed feelings - he wasn't the most adored character of the prequel trilogy.
What do you think of this possibility? Let us know in the comments!
Written by Chris
Published on 2020-01-10 17:00:42