Last year AMC Theaters faced a very real possibility that they may need to close their doors for good with the Covid-19 pandemic forcing most of their locations into closure. The company was looking at filing Bankruptcy last week but recently managed to secure new funding to thwart off the grim possibility. But that bailout was nothing compared to the amount changing hands right now on the stock exchange.
AMC is the latest company seeing a massive pump in their stock price. Closing yesterday at $4.96 today already the price has risen over 220% and now aims to climb above $20 per share! The consensus for the move is due to a massive, organized short squeeze which forces people who bet against the stock to settle their orders and cover their losses. In turn, people buying the stock see the price rise up and allow for ridiculous profits.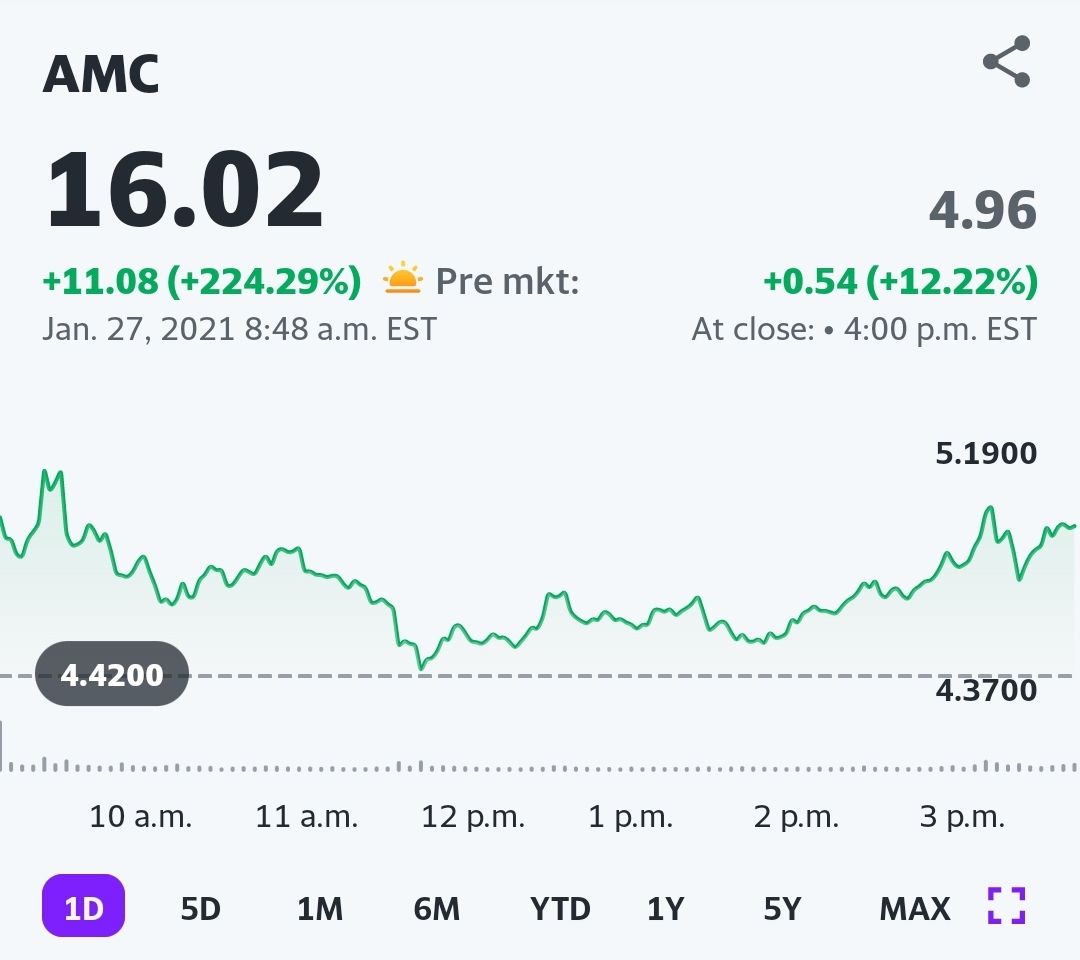 AMC is America's largest theater chain and with films like Godzilla vs. Kong on the horizon, it's refreshing to see this company being revived from its Coronavirus induced comatose.
Treat Yourself to Sci-Fi Swag!
We've partnered with the folks at TeePublic to give fans the opportunity to support one another and express their interests by owning customized, unique merchandise based on their favorite science fiction franchises! Designs are created by fans and a portion of proceeds from each sale go to supporting the artists and their work! Check out the entire store and see if anything gets your attention!
Written by Chris
Published on 2021-01-27 05:53:43