Review

Kong: Skull Island film review by Sir_Caleb_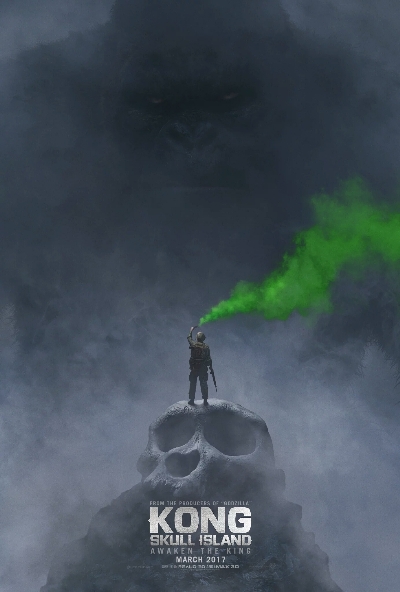 Kong: Skull Island Movie
Learn More
4.0
Kong:Skull island is a noticeable "Reboot" of the King Kong franchise. While the movie itself is an amazing film and feels like a love letter to the original films, there are some issues worth discussion.
Firstly, The film's depiction of Kong. Rather than re-imagining the Story line of the Original King Kong story, As the 2005 Peter Jackson film did, Kong: Skull Island follows a new set of characters exploring the island ecosystem of skull island; home to the namesake ape. The movie depicts Kong at a much larger size than ever before. The movie does a phenomenal job of making this depiction of Kong work so well. no doubt, this Kong is much more violent and aggressive. At multiple points in the film, he is shown brutally attacking other monsters, but with reason. He is presented as a sort of "keeper of the balance" in the film's setting, evidenced by his obvious fury towards seeing the carcass of one of the islands animals. One thing the film could have done better was make you feel like he was doing the right thing. The energy many of Kong's scenes give off can make you think he's a brute force guided only by rage, and not an intelligent keeper of peace.
Another detail to talk about is the movies other monsters, Such as the reptilian SkullCrawler. The SkullCrawlers serve as the film's antagonists, but if it weren't for the commentary by the human characters (or the antagonistic music), you might not be able to tell. Nonetheless, they are designed very well, and the concept of only having front legs is incredibly unique. As for the other Kaiju, they all succeed in giving off a strange and beautiful aura. One of the problems that Godzilla (2014) had was that it's creatures lacked personality and were hard to grow attached to in either a positive or negative light. This problem is completely gone in Kong: Skull Island. Even creatures with complex and emotionless faces like the previously mentioned Skullcrawlers show so much emotion, it's done phenomenally.
All in all, Kong: Skull Island is a new, well made take on the franchise, and I'm sure that the possibilities for the franchise as a whole are almost endless. 
Other Kong: Skull Island Reviews