Review

RoboCop film review by Gavin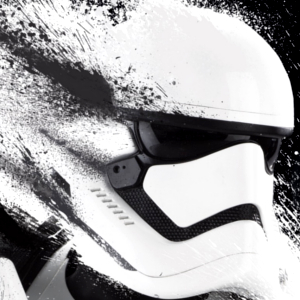 Written By Gavin on 2014-05-12 10:51:26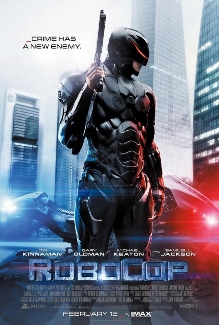 RoboCop Movie
Learn More
1.0
Jose Padhila's RoboCop is ultimately an exercise in inevitable futility. The original RoboCop released in 1987, directed by Paul Verhoeven and starring Peter Weller in the title role is deep, thoughtful and analytical movie disguised as a obscene, loud and gory video nasty. Beneath the F words, the sexual references and over-the-top gore effects is a movie that questions whether RoboCop is man or machine, revived police officer or OCP property, a mindless police cyborg or a man haunted by his past.
RoboCop 2014 removes the video nasty elements and focuses heavily on those elements mentioned above. In the original this core driving point was subtly inferred, silently moving the story forward, hidden behind the loud and excessive action. In RoboCop 2014 the internal struggle of officer Alex Murphy is given too much screen time, preaching to the audience his plea - we dont feel sorry for him, we dont sympathize with the characters struggle because of its soap opera-esque obviousness, we just wish he would get over himself and get to the point.
The performances from the actors is quite frankly mediocre - with acyors like Joel Kinnaman, Michael Keaton, Gary Oldman and Samuel L. Jackson the audience should be blown away by the sheer wealth of acting prowess on-screen. Yet in RoboCop 2014 this never, ever happens. An actor is only as goos as the material they have learnt and the vision of the director. The fact that none of these Hollywood heavyweights sweeps us off our feet with their performances, with each giving possibly their worst ever on-screen performance says very little for both the integrity of the script and the passion of the director.
Yet despite the bad acting, no doubt driven by poor direction of a frighteningly mediocre script, the worst part of the movie is the final feeling. When the end credits appear I had but one thought - Why? The 1987 original has better performances from its cast, better direction from its passionate director, and was better written with the aforementioned layers of depth hidden beneath the excessive nastiness. The special effects in RoboCop 2014 are impressive compared to the original but not when compared to other recent films. Yet when first released in 1987 audiences were blown away by Peter Wellers performance inside the undoubtedly uncomfortable suit of armour.
RoboCop 2014 should never have been made, it adds nothing, creates nothing new and makes the original that little bit better for having gotten it right in the first place! The worlds most pointless movie!
Other RoboCop Reviews