Review

Alien: Covenant film review by joylitt

Written By joylitt on 2017-05-20 17:52:09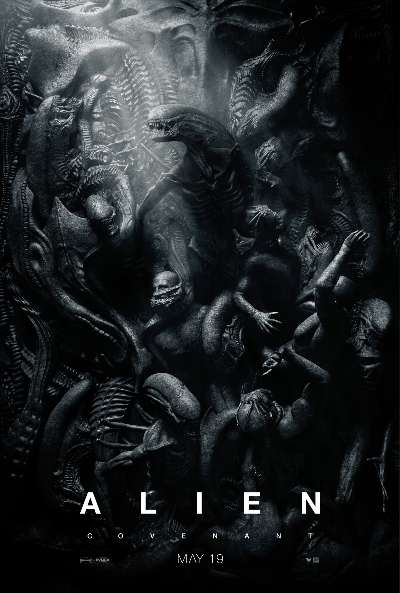 Alien: Covenant Movie
Learn More
2.5
Let me start by saying that it is my opinion that, despite including xenomorphs, this movie belongs less to the Alien universe than "Prometheus". I guess Ridley finally indulged himself and shot his "Paradise Lost" project, he just didn't tell us.
"Alien: Covenant" is a strangely distant film where there is a fundamental disconnection from the human characters and the action from let go. Whoever told you that this is an immersive experience has been lying to you. The actors seem awkward most of the time and they are allowed very few moments of sincerity by the poorly written script. Or maybe it is a calculated albeit misguided move intended to infuse a misanthropic feel to the whole enterprise.
The second act, populated by ghoulish creatures that appear to have emerged from Goya and Hieronymous Bosch's paintings, includes several references to the director's masterpiece "Blade Runner", and it is there where Ridley Scott's craftsmanship really shines. The dynamics of the characters' interactions in this second act have some dream logic to them that works wonders, fueled by the pictorial and literary references. This is the heart of the movie, which blends superstition and technology in a rather puzzling way, depicting an imaginary realm where androids think and talk beautifully, but rather irrationally, and where common sense inquiries from their human counterparts are frequently scrapped for no apparent reason other than expediting a sudden demise. Like in "Prometheus", once again, several circumstances that precede the action of the film are deliberately obscured, either by omission or by way of an unreliable narrator, keeping the motivations of the main character an enigma.
Then then the third act arrives and it is a convoluted mess. You are confused in the same way as when you move from one dream to the next in the course of one single night. You've been watching something close to a Ken Russell film, which
turns briefly into a Michael Bay one. Daniels switches modes from teary widow to fierceless heroine, we have no idea how she comes up with her plan to fight the alien because she actually hasn't seen it yet or knows what it is capable of. The second encounter with yet another beast is another anticlimactic head scratcher, followed by the telegraphed ending, that sets up for a sequel which promises more of a hitleresque Fassbender running his human farm. This movie truly is a dive into the heart of darkness and it is unclear how the franchise will emerge (if it does) from such an experimental and likely unpopular digression into more familiar terrain. 
Other Alien: Covenant Reviews