Review

King Kong vs. Godzilla film review by Daniel D.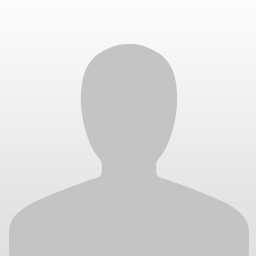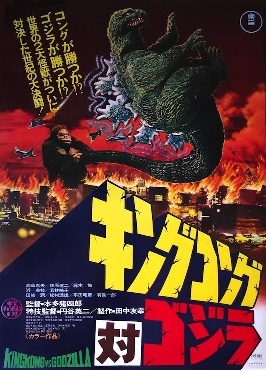 King Kong vs. Godzilla Movie
Learn More
4.0
I'm reviewing the American version, as it's the only one I've seen in full. It is impossible for me to leave my nostalgia at the door for this movie. Objectively, this movie makes no sense whatsoever and is kind of a mess. As a fan who knows more about this movie than a general movie viewer, I adore the shit out of King Kong vs. Godzilla. It's one of the first Godzilla movies I ever watched and I'll never get sick of watching it. This movie is campy, guys. I am not going to gush over how historic this movie is (it is for sure) because you can find that stuff anywhere. What I think alot of Godzilla fans don't talk about is embracing the camp and the cheese of some of these movies. I for one almost never watch a Showa Godzilla movie in the original Japanese, I prefer the dub. Most Americans have seen Godzilla movies badly dubbed for decades, and every joke made about Godzilla in American pop culture usually involves bad dubbing at some point. It's just more cheese added to the camp sandwich, and I love it. The casual blackface of the Pharaoh Islanders, the HORRIBLE hand-puppets used in some scenes, the over-the-top comedic moments, the added-in American footage that they clearly shot in one day on the cheapest looking set they could make, and so much more make King Kong vs. Godzilla what it is: a great Godzilla movie. Now of course, this movie only exists for the last ten-fifteen minutes: The fight between Godzilla and King Kong on Mt. Fuji. And it is one of the best Godzilla brawls in the franchise. They met earlier, sure, but that was super quick and Godzilla torched the crap out of Kong and went about his day. The BIG fight is really great, full of little moments that make you laugh and clap. Now of course, they had to nerf Godzilla a bit to make it a fair fight, so he has an aversion to electricity and his atomic breath isn't as powerful against Kong. Kong, on the other hand, gets super-charged by electricity and when lightning randomly shows up during the fight and strikes his face he finds his second wind and starts pummeling Godzilla but good. This fight is very much a wrestling match (as some of the best Godzilla fights are), where ray beams and projectiles are kept to a minimum and the focus is on rock throwing, punching, and grappling. It's really dynamic because of it and it looks awesome. The single funniest part of the fight is Kong force-feeding Godzilla a tree, while my favorite bad-ass part is The two of them sumo-wrestling over a small town before they get to the castle. It's chaotic, with both monsters roaring over each other and quick cuts of their feet smashing houses and their top-halves grappling each other. The energy is really great in that moment. As you can tell, like I said, I cannot turn off my nostalgia for this or any Showa Godzilla movie. I love them all (excluding Godzilla's Revenge) and this is really one of the best of them.
Other King Kong vs. Godzilla Reviews