Review

King Kong vs. Godzilla film review by King Gargantuas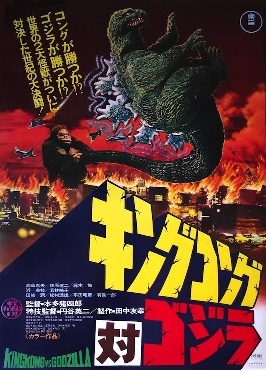 King Kong vs. Godzilla Movie
Learn More
3.5
As a huge Godzilla and King Kong fan I can safetly say that, for the most part, it's true what they say that many Godzilla films from the original series do have a certain kind of campy charm to them that still lasts. In some respects King Kong vs. Godzilla fits that description.
In this film, which takes place years after the events of Godzilla Raids again, Godzilla escapes from an ice berg and King Kong is found on an island that has lots of special berries on it which the natives grind into a juice for Kong to drink. After throwing boulders at a giant octopus and drinking the juice, Kong falls asleep and the local Japanese TV guys take him aboard and bring him back to Japan so their boss can exploit the big monkey for all he's worth, especially in a brawl against Godzilla which ensues in a fun, cheesy climax at the top of a mountain capping off with an ambiguous ending as to who the victor truly is.
The silliness of this set up starts with the concept itself, The original Kong from the 1933 film was only 50 feet tall at most while Godzilla is hundreds of feet tall, so they had to make Kong a lot bigger for this film and in order to make the odds more even for him they endowed him with the ability to draw strength from lightning bolts. Oh yeah did I forget to mention? This was originally gonna be Godzilla vs. Frankenstein which eventually lead to the creation of both Frankenstein conquers the world, and War of the Gargantuas, which is where I got my internet name from, Funny I know. The King Kong suit itself is also hilariously phony to look at as well. But then again, and not be insensitive, what more would you expect from a Japanese film at that time? But that's not the only problem with the film... mostly.
The American version in particular, which because of Universal is the only version you can get in America, not only does it have bad English dubbing as you'd expect though not as bad some of the other films in the franchise admittedly, but it also adds in what is merely filler until the big finale with an American reporter who not only really makes you long for Raymond Burr's reporter man Steve Martin, but is carried out by such an uninterested actor that I'll never complain about some of the acting from Brie Larson in Kong: Skull Island ever again.
So while definitely not a great movie, and whether or not the Japanese version ever becomes available in America remains to be seen, I'd still highly recommend this if you're a huge Kaiju fanatic like me. Plus, regardless of which version you can get you get to see Kong ram a ridiculously huge tree down Godzilla's throat! That alone is worth the price of admission.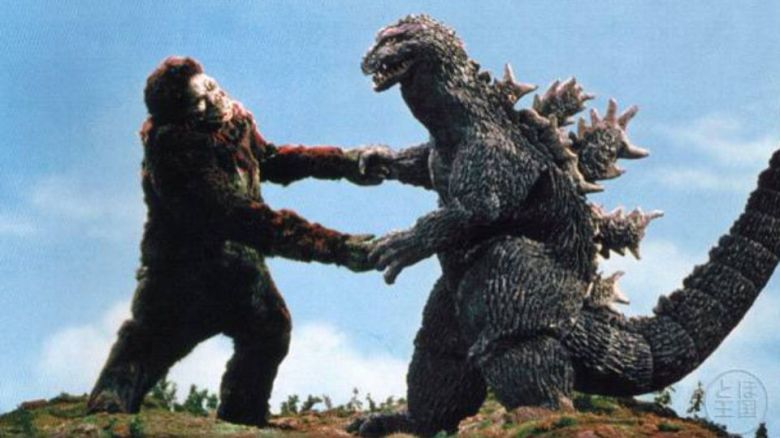 Other King Kong vs. Godzilla Reviews