Review

Godzilla vs. SpaceGodzilla film review by GG

Written By GG on 2014-09-28 08:48:04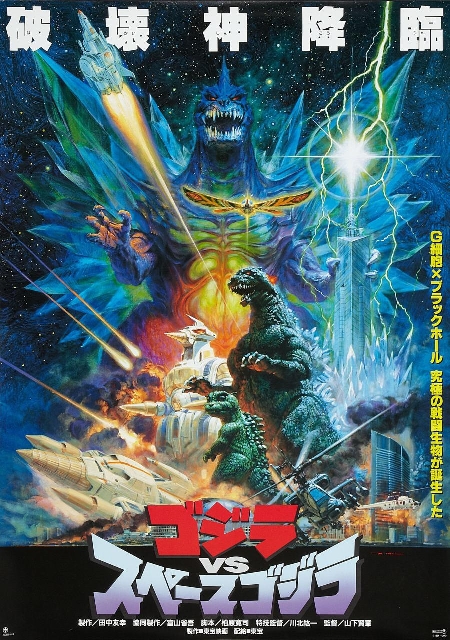 Godzilla vs. SpaceGodzilla Movie
Learn More
2.5
Godzilla vs SpaceGodzilla had the potential to be a really good Godzilla movie, but it fell flat.
The film starts off promiseing, but if you watch you will notice the character's are very very bland, not even Miki Saegusa was acting well when se usually does!
SpaceGodzilla is a very bland Godzilla villain, but he is very intelligent.
His backstory however, is brain melting. They give 2 reasons when only one is needed, first one is that after Godzilla vs Mothra, Mothra carried some of the Kings cells on her wings and flew them into a black as she tried to stop a meteor from hitting earth.
Reasonable, second explanation, Biollante cells which carry Godzilla's DNA flew into space and were sucked up by a Black Hole.
You can see where the film is getting confusing.
Really you should watch the film just to see it, it is fun at points the blandness overcomes the fun.
Other Godzilla vs. SpaceGodzilla Reviews