Review

Godzilla vs. MechaGodzilla (1974) film review by Daniel D.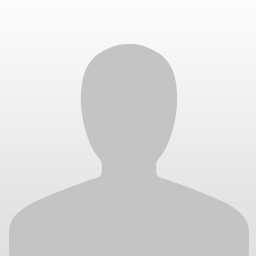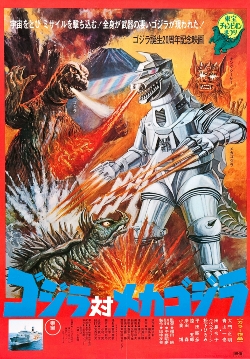 Godzilla vs. MechaGodzilla (1974) Movie
Learn More
5.0
This is my favorite movie in the Showa series. It has everything that the later Showa movies were known for: Alien invasion, heroic Godzilla, and 'splosions!!! Of COURSE the monster action carries this movie, it's some of the best in the franchise. For one thing, I truly believe Mechagodzilla is the greatest threat to Godzilla. More than King Ghidorah (whom Godzilla has beaten pretty handily every time they've fought.) The first fight Mechagodzilla has is when he's impersonating Godzilla (Why did the aliens do that? Why do I care?) and he fights Anguirus. And he beats the SHIT out of him, ripping his jaw open and sending him literally back into the hole he came out of. Mechagodzilla isn't to be fucked with, as he shows once Godzilla finally shows up. He sheds that useless Godzilla skin to show off what I think is the best look Mechagodzilla ever had. He looks mean and sharp. Literally anywhere you could put weapons on Mechagodzilla, he has it: Finger, toe, and KNEE missiles, eye beams, chest laser, and I believe mouth missiles fire at one point. He also flies. And can create a force-field by spinning his head. He's also the second enemy to make Godzilla bleed, and Godzilla bleeds a lot in this movie, spraying blood from his neck right into the camera at one point. King Caesar (pronounced Seesar) is pretty cool. He's fast and able to deflect Mechagodzilla's eye beams. He is way overmatched until Godzilla returns after a quick recharge back on Monster Island. Caesar and Godzilla still cannot defeat Mechagodzilla, which is demonstrated in an awesome moment when he has Godzilla and Caesar at his front AND back and still is able to take them both out in one shot. Eventually Godzilla has had enough of Mechagodzilla's crap and turns himself into a giant magnet (How? From lightning? Sure, why not?), keeps Mechagodzilla from flying away and proceeds to twist off Mechagodzilla's head. The effects are really spectacular in this one. The explosions look massive and dangerous, the beam effects are solid, and Mechagodzilla's suit looks really good. The music is probably Masaru Sato's best of the franchise. The energetic beat and the catchiness of the themes really keep the action fast-paced. Bottom line: A MUST WATCH GODZILLA MOVIE.
Other Godzilla vs. MechaGodzilla (1974) Reviews