Review

Shin Godzilla film review by Huge-Ben

Written By Huge-Ben on 2016-10-12 07:32:31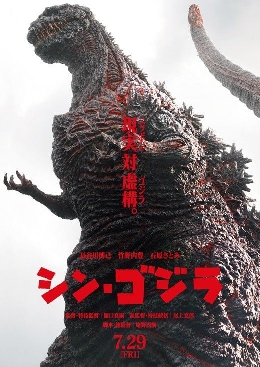 Shin Godzilla Movie
Learn More
4.5
"The ultimate homage to 1954 with 1984's political standpoints and a terrifying unprecedented masterpiece"
Hello Godzilla fans! Ben here with my spoiler free review of Shin Godzilla. This movie is outstanding! Godzilla represents three real life tragedies that occurred in Japan over several years ago. The Tsunami, The Fukushima Disaster, and the Earthquake. This film has Hideaki Anno written all over it. The JSDF is unable to stop Godzilla. They use everything they had to no avail. You actually feel sympathy for these guys as they duke it out with Godzilla. This film really is "Japan vs. Godzilla" in every way you can possible think of.
The special effects, although mostly CGI due to Mansai Nomura via motion capture, is actually quite good. Shinji Higuchi incorporated the suit movements from years of studies into the CGI. Also, the animatronic puppet was used for very few scenes.
I like the 2014 film but, Shin Godzilla blows it out of the ball park by a mile. The story is reality and how the Japanese Government failed to respond to the real life disasters, which is all incorporated into Godzilla, and how they had to rely on other countries for help. Shin Godzilla shows that the Japanese Self Defense Forces are strong in this film and, they are smart! When danger is near and by, they get out of harms way.
Stay tuned for my full spoiler review later tonight. It will include all the facts that fans will love to read about.
Other Shin Godzilla Reviews