Average User Rating: 1.3 / 5
Worldwide Box Office: Not Yet Calculated
Directed by Paul Feig, Ghostbusters (2016) is a Sony Pictures Home Entertainment, Columbia Pictures movie based on a screenplay by Paul Feig, Katie Dippold.
Ghostbusters (2016) Trailer
Ghostbusters (2016) Release Date
The release date for Ghostbusters (2016) was July 15th, 2016.
Ghostbusters (2016) Plot
Erin Gilbert and Abby Yates are a pair of unheralded authors who write a book positing that ghosts are real. A few years later, Gilbert lands a prestigious teaching position at Columbia Uinversity, but her book resurfaces and she is laughed out of academia. Gilbert reunites with Yates and others when ghosts invade Manhattan and she and her team have to save the world.
Ghostbusters (2016) Poster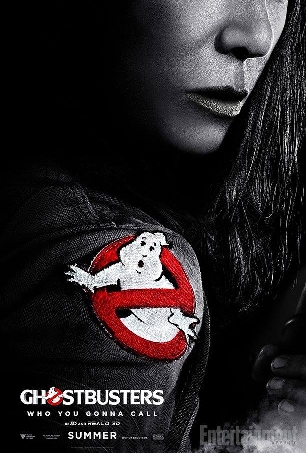 Ghostbusters (2016) Cast
Kristen Wiig
Melissa McCarthy
Kate McKinnon
Leslie Jones
Chris Hemsworth
Neil Casey
Andy García
More Ghostbusters (2016) Trailers
Ghostbusters (2016) News Articles
User Reviews