Review

Ghidorah: The Three Headed Monster film review by GG

Written By GG on 2014-08-19 19:02:50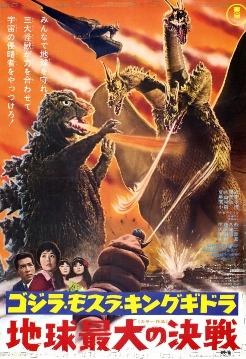 Ghidorah: The Three Headed Monster Movie
Learn More
5.0
I have to give this film a 5.
Although the story followed the same creature from Astro monster, Ghidorah the 3 headed monster is a important entry in the series! It formed the bond of Mothra, Rodan, and Godzilla that would help them defeat Godzillas arch nemisis King Ghidorah!
King ghidorah is known as, "The only one who made the King lose his crown" Although he never was dethroned by Ghidorah he still was caused alot fo pain by him.
Other Ghidorah: The Three Headed Monster Reviews