Average User Rating: 2.7 / 5
Worldwide Box Office: Not Yet Calculated
Directed by Matt Reeves, Cloverfield is a Bad Robot Productions, Paramount Pictures movie based on a screenplay by Drew Goddard.
Cloverfield Trailer
Cloverfield Release Date
The release date for Cloverfield was January 18th, 2008.
Cloverfield Plot
Cloverfield follows five New Yorkers from the perspective of a hand-held video camera. The movie is exactly the length of a DV Tape and a sub-plot is established by showing bits and pieces of video previously recorded on the tape that is being recorded over. The movie starts as a monster of unknown origin destroys a building. As they go to investigate, parts of the building and the head of the Statue of Liberty come raining down. The movie follows their adventure trying to escape and save a friend, a love interest of the main character.
Cloverfield Poster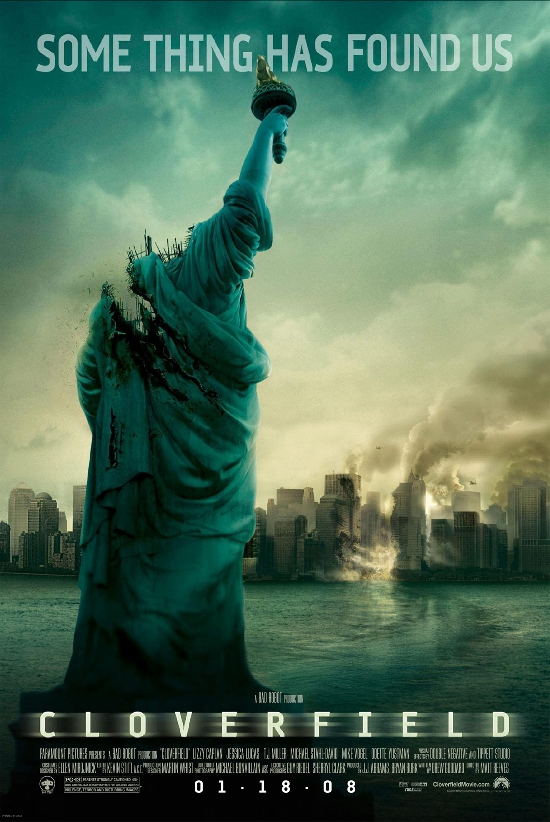 Cloverfield Cast
Lizzy Caplan
Jessica Lucas
T. J. Miller
Michael Stahl-David
Mike Vogel
Odette Yustman
More Cloverfield Trailers
Cloverfield News Articles
User Reviews