Average User Rating: 4.2 / 5
Worldwide Box Office: Not Yet Calculated
Directed by Joss Whedon, Avengers: Age Of Ultron is a Marvel Studios, Walt Disney Studios Motion Pictures movie based on a screenplay by Joss Whedon.
Avengers: Age Of Ultron Trailer
Avengers: Age Of Ultron Release Date
The release date for Avengers: Age Of Ultron was May 1st, 2015.
Avengers: Age Of Ultron Plot
With S.H.I.E.L.D. destroyed and the Avengers needing a hiatus from stopping threats, Tony Stark jumpstarts a dormant peacekeeping program, Ultron: a self-aware, self-teaching, artificial intelligence. However, his plan backfires when Ultron decides that humans are the main enemy and sets out to eradicate them from Earth, leaving it up to Iron Man, Captain America, Thor, the Hulk, Black Widow and Hawkeye, along with support from Nick Fury and Maria Hill, to stop him. Along the way the Avengers encounter the powerful twins Pietro and Wanda Maximoff, as well as the familiar Vision.
Avengers: Age Of Ultron Poster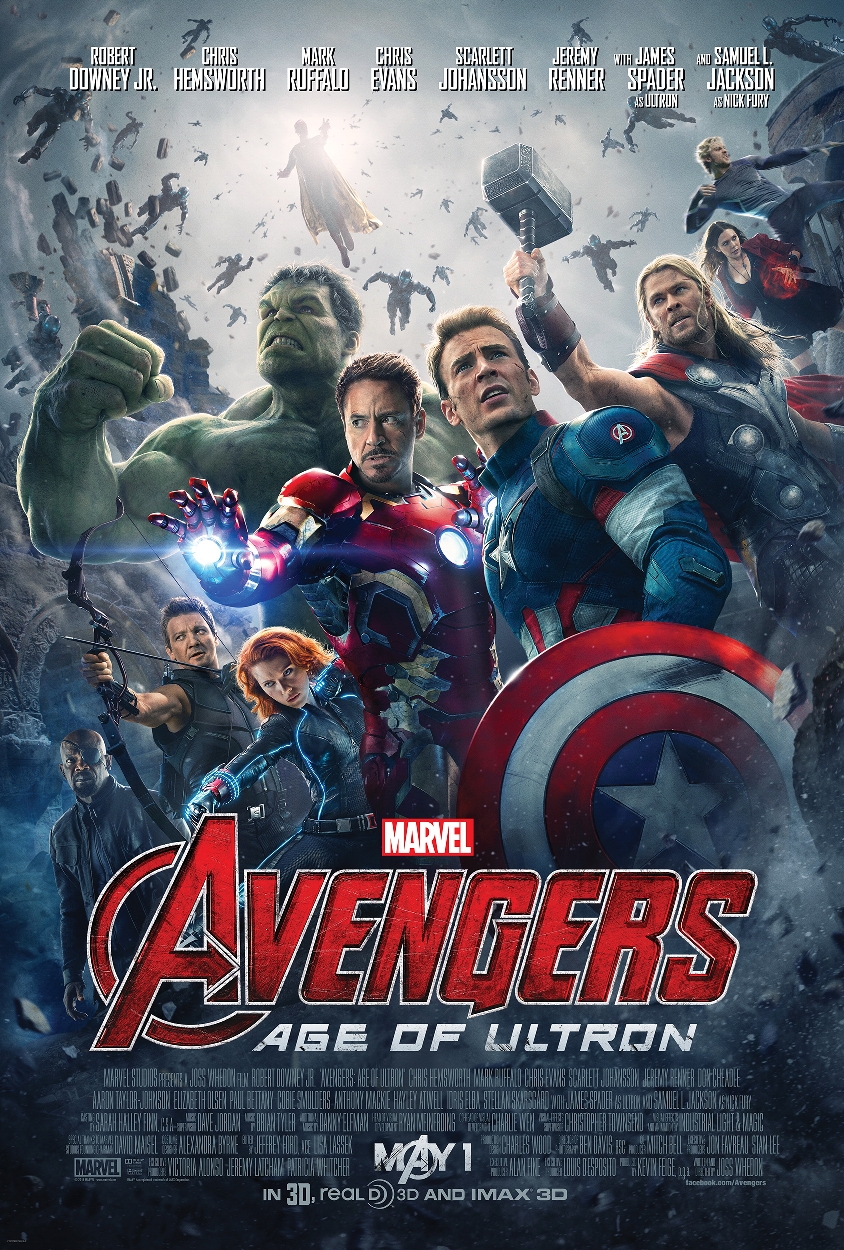 Avengers: Age Of Ultron Cast
Robert Downey Jr.
Chris Hemsworth
Mark Ruffalo
Chris Evans
Scarlett Johansson
Jeremy Renner
Don Cheadle
Aaron Taylor-Johnson
Elizabeth Olsen
Paul Bettany
Cobie Smulders
Anthony Mackie
Hayley Atwell
Idris Elba
Stellan Skarsgård
James Spader
Samuel L. Jackson
More Avengers: Age Of Ultron Trailers
Avengers: Age Of Ultron News Articles
User Reviews