Forum Topic
2K
Member
3193 XP
Aug-18-2021 11:44 PM
Welcome to my speculative zoology project. I've been working on the concept for my planet for a while now and finally have some artwork to show. I've taken inspiration from lots of well known projects such as World of Birrin, the future is wild, after man, and other projects. All the organisms shown are created by me and any similarities to other creations by other artists is coincidental and unintentional.
Rubrumexa is a life sustaining planet orbiting a star twice the size of the sun. The size of Rubrumexa is around 3/4 of the sun. Rubrumexa's vegetative organisms are producers like on earth. Unlike earth these organisms are red in coloration, due to the sun giving off more blue and green light.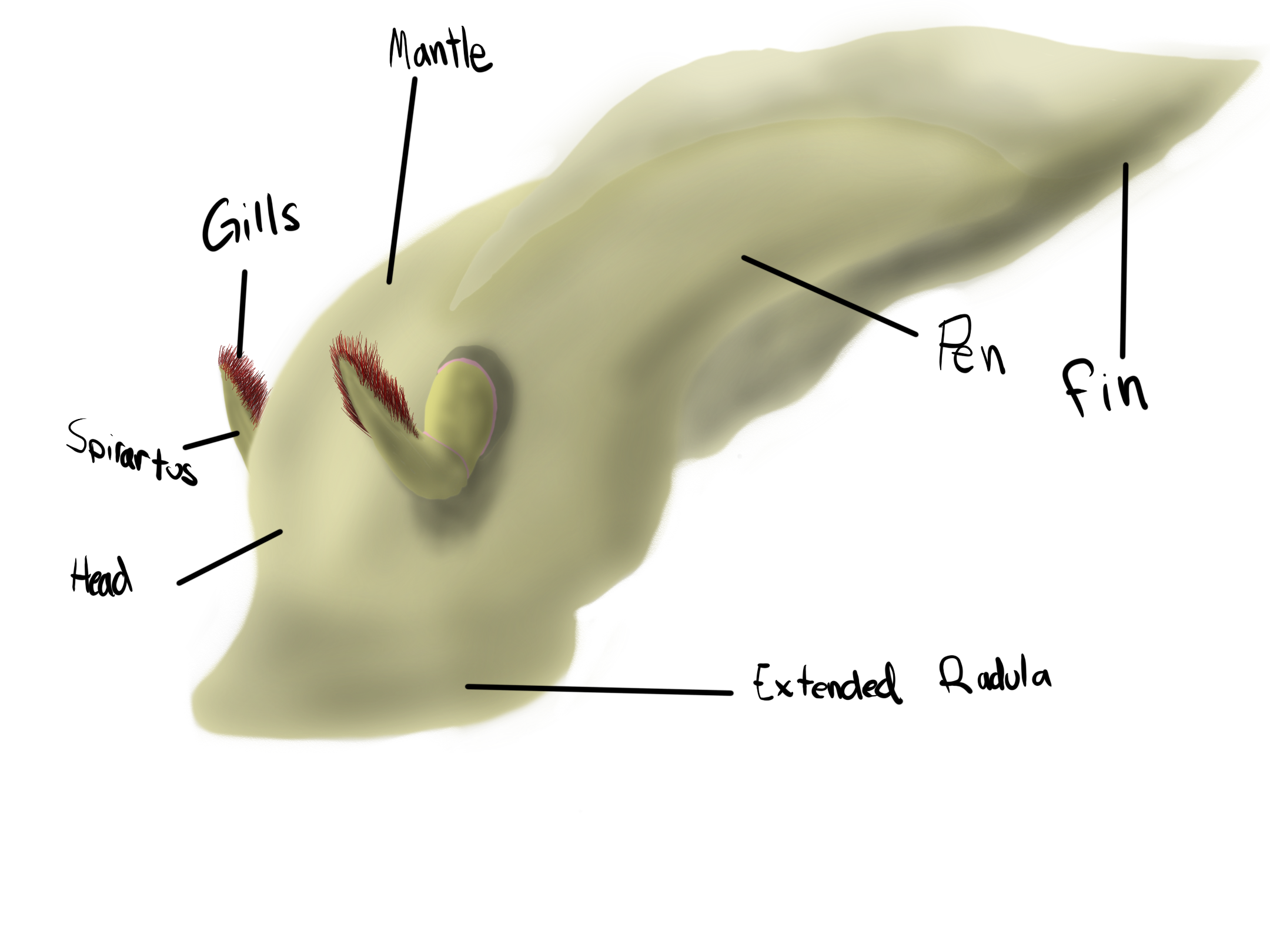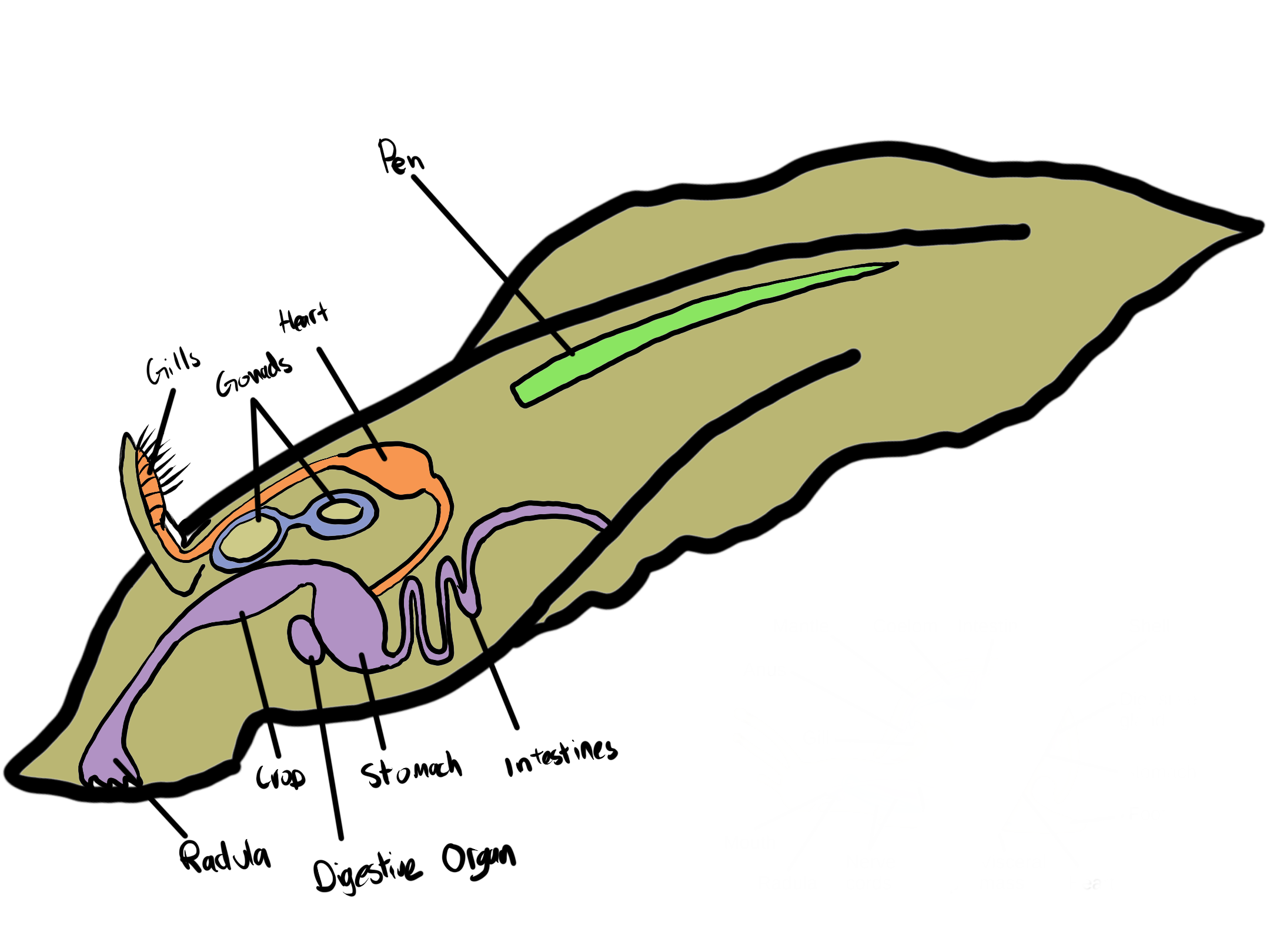 This organism is called a Sandbrush. The animal has a very mollusk like physiology. It has the same soft body and many of the same organ systems as shown by the simple anatomical diagram. Like squids on earth it has a internal shell or pen acting like a spine in fish today. It also uses its fins in a similar way to cuttlefish as well. There are some noticeable differences as well. 
It has external gills on appendages called spirartus and is missing the organ in earths mollusks, the coelom. Many of the animals shared this aquatic life style and the same basic body plan. Sandbrush was a bottom feeder and like snails on earth used it's radula on the ocean floor to scrape off food and organic material. In total length it was about 12 inches long.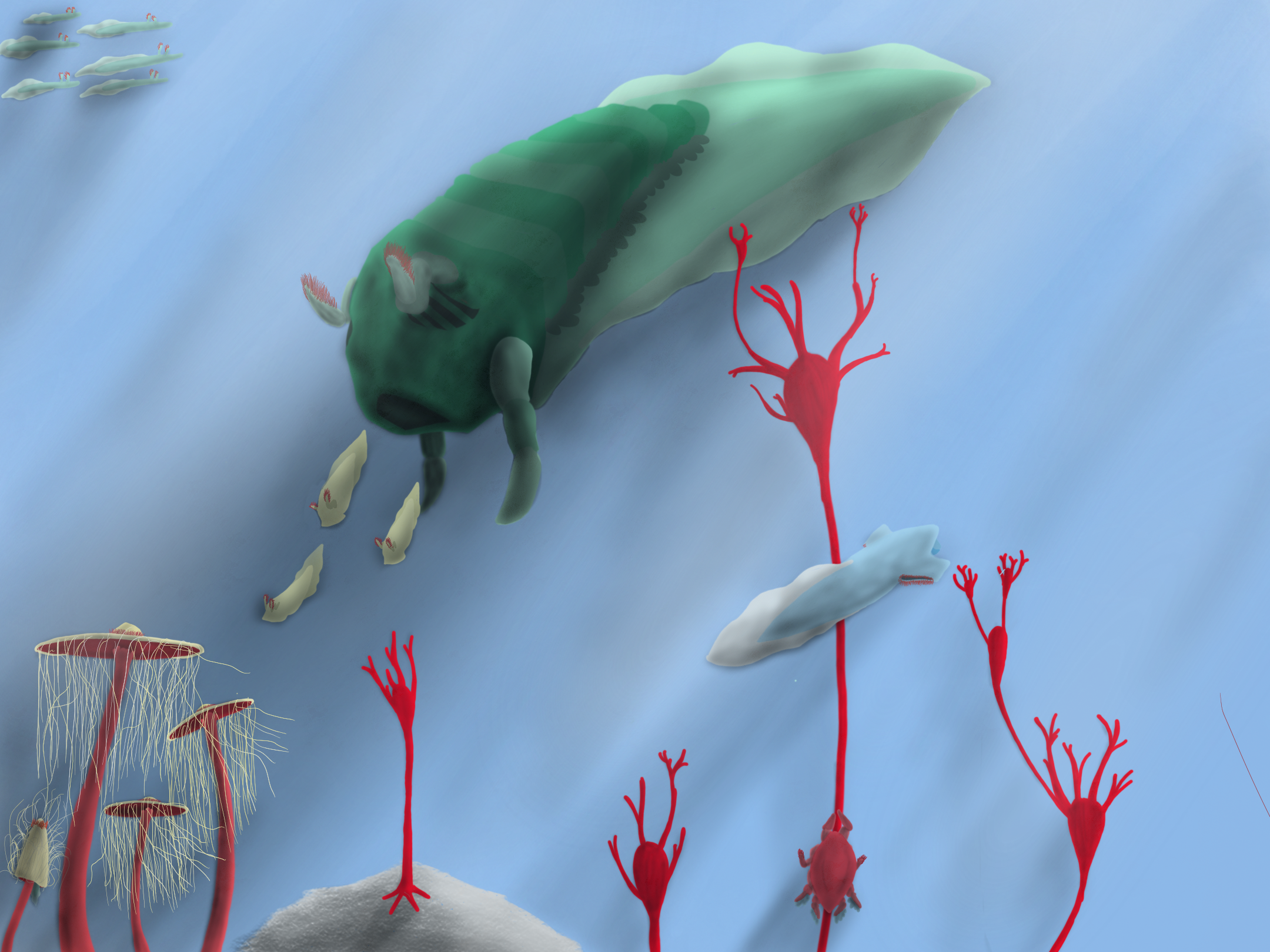 The Sharkworm was a formidable hunter and the apex predator of its time. It has another pair of spirartus modified as proto-jaws meant for keeping prey in its mouth and as well has Gill slits like a modern shark, except the Gill organ is still external but place closer to the slits. The sharkworm can be seen chasing three sandbrushes in the scene. Another organisms is the plant like balloon kelp. This red organism during reproduction grows a structure called a bulb. The bulb releases seeds and rather than discarding it the Balloon kelp keeps it. And from the tendrils grow more bulbs , until the organism grows to huge amounts. These organisms are still around today and the largest known member alive stretches 3 kilometers.
Many of these organisms would go extinct as the Olimnian period would come to an end soon and life diversified.
expecting the worst, sets you up for thr worst
6 Responses to Biology on Rubrumexa
Add A Reply
Sign in to add a reply to this topic!