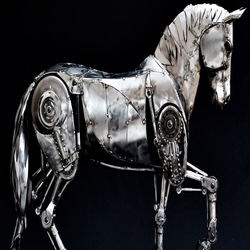 Blade Runner Spotify playlist inspired
0 Replies
Add A Reply
Forum Topic
Noob
Member
12 XP
Jun-14-2021 6:45 AM
Hi everyone!
I'm a huge fan of both Blade Runner and techno-electronic music and I've created this playlist where I combined my two passions. I would like to know what you think about it and if you like it there wouldn't nothing more satisfying for me if you follow it. Thanks to everyone!
https://open.spotify.com/playlist/2RlGps2UpyNZGxG6Cx6otu?si=ETX_kTjiRBGhN5S-zV5E_A&dl_branch=1
0 Responses to Blade Runner Spotify playlist inspired
Add A Reply
Sign in to add a reply to this topic!