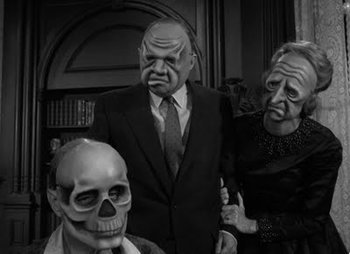 What is the first show that got you hooked into science fiction
15 Replies
Add A Reply
Forum Topic

Legend
Member
8212 XP
Nov-08-2019 9:53 PM
ADMIN- please place appropriately
I think this has been done, but new members have shown up or may have missed it.
What solidified your becoming a sci fi fan?
For me, it was Twilight Zone, Star Trek and the Planet of the Apes. Creature Feature was a show that encompassed everything from Godzilla to Frankenstein.
But for the first exposure that rung my bell, it was Rod Serling's Twilight Zone.
How about you, Scified?
15 Responses to What is the first show that got you hooked into science fiction
Add A Reply
Sign in to add a reply to this topic!