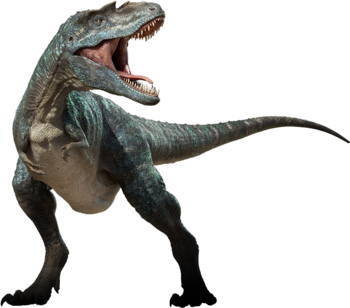 Forum Topic

Contributor
Member
765 XP
Aug-25-2019 3:04 AM
Remember those popular Dinos:T-Rex and Velociraptor?
Those get more and more love,but what about the ones that nobody cares about?
The poor ones that were never in a movie,never in a museum and never in a book about Dinosaurs.
There are those ones which are not popular that showed up in a book.
For example,people don't know about this Dinosaur which is in the country that i live,its called Balaur Bondoc,its basically Romanian for Stocky Dragon,its a raptor like you've never seen before.
There are some people that like all the Dinosaurs like me,even if they don't know these Dinosaurs,they still love them!
I never knew this,the fact that Hatzegopteryx lived in Romania.
If you only love the popular Dinos,then what do you feel about the other ones,are they nothing to you?
Also there is no best Dinosaur,but i understand that T-Rex means Tyrant Lizard King,but its only in the name,you can't find  anything about the T-Rex being the king more than in the name meaning Tyrant Lizard King.
All the Dinosaurs deserve love and respect,not only the popular Dinos.
Even the forgotten Dinos deserve love.
Please stop saying that one Dinosaur is better than the other.
They are all equal.
6 Responses to The love that some Dinosaurs have.
Add A Reply
Sign in to add a reply to this topic!