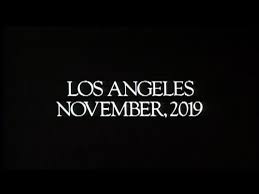 Forum Topic
Noob
Member
12 XP
Jun-08-2019 10:51 PM
This is a short comedic tribute to Blade Runner, a great movie that takes place in Los Angeles in November 2019.
The audio is all original, synced to my footage. Thanks for watching.
0 Responses to LOS ANGELES - NOVEMBER, 2019
Add A Reply
Sign in to add a reply to this topic!