Adopt a Dinosaur on the DPG Website
17 Replies
Add A Reply
Forum Topic

2K
Member
4115 XP
May-15-2018 6:26 PM
You can adopt a dinosaur by going to the Dinosaur Protection Group website and choosing Adopt a Dino. Feel free to share yours in the comments. Here's mine and happy dinosaur day: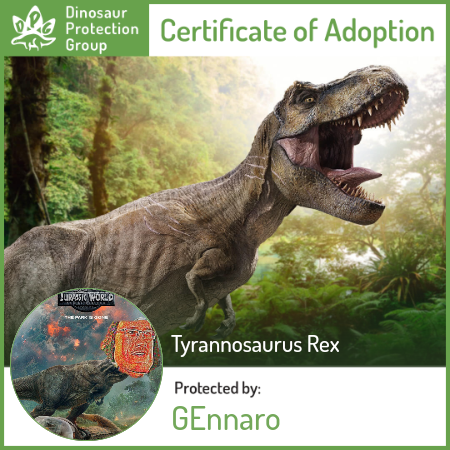 "Part of the journey is the end..."
17 Responses to Adopt a Dinosaur on the DPG Website
Add A Reply
Sign in to add a reply to this topic!