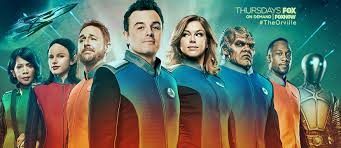 If you like Star Trek and comedy- The Orville
5 Replies
Add A Reply
Forum Topic

Legend
Member
8212 XP
Nov-08-2017 6:19 PM
This is sort of a spoof of Star Trek but is hilarious and well written. My better half turned me onto it last night. It is on Hulu + if interested.
5 Responses to If you like Star Trek and comedy- The Orville
Add A Reply
Sign in to add a reply to this topic!