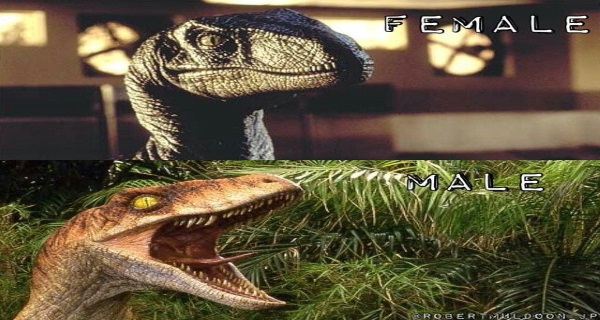 Forum Topic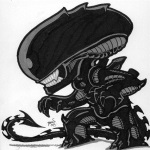 2K
Member
3355 XP
Mar-13-2016 11:14 PM
Okay I've decided to open this up to clear things up for people. InGen's Velociraptor are divide up into two subspecies of Velociraptor antirrhopus (North American Veloicraptor hasn't been renamed to Deinoychus in the Jurassic Park Universe): Velociraptor antirrhopus nublarensis (These are the raptors we see in Jurassic Park as the females and in The Lost World as the males although we do see one female in the group that attacks Ian, Sarah, and Kelly. The Raptor Squad may be an odd variant of the Nublar Raptors since they resemble them in body shape and in vocal range however they seem to be less aggersive than the original V. a. nublarensis) and Velociraptor antirrhopus sornaensis (The Raptors of JPIII, noy only are they radically different than any of the Raptors potrayed in the Jurassic Park series but they have a more devealoped social structure, less Aggersive behavior with more cooperative behavior, and they essentially have a language).
Now if one is smarter than the other is a matter of debate but I believe they both have capabilites of sapient behavior but I like to compare the two subspecies to Homo erectus and Homo neanderthalensis. But what do yall think?
ALIEN VERSUS PREDATOR UNIVERSE
11 Responses to InGen's Velociraptor subspecies.
Add A Reply
Sign in to add a reply to this topic!