Forum Topic

2K
Member
3687 XP
Jun-14-2015 2:21 PM
I thought this is somewhat appropiate. Now that we have Jurassic World, (no spoilers will be given here), and mostly eveyrone loved the movie, let's talk about the sequel before Jurassic World...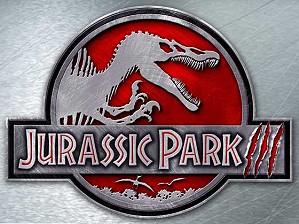 ...
Yeah, that movie. Personally, I say we just forget about it...
I mean I used to like it, but seeing of how much of a real dissapointment it was, well is, I say we just simply forget about the movie, it's memory, the Kirbys, Eric, Alan Grant's character being ruined, the horrible depiciton of dinosaurs just being monsters, especially for Spinosaurus Aegypticus and the Velociraptors.
And the other scene that basically made a split among Jurassic Park fans...
Yeah, don't mention it.
And of course...
"ALAN."
I have it as my profile picture, forum signature, and display name, but that's not the point. The point is it was awful. But at the same time wonderful... And funny... And awful...
So personally I say we just forget about the movie, all of us being Jurassic Park fans. And I know few who do like the movie, but come on, let's just forget Jurassic Park 3...
Like me and Primal King agreed on the Status Board yesterday, we shall amke a new hashtag:
#FvckAndForgetJP3AndtheKirbys
Share it with you friends!!!...
SO what do you guys say we do with Jurassic Park 3 and it's memory?
And yes this is defiitely necessary... I think... I'm just bored right now...
Alright, I leave, with this:
IT'S TIME TO DU-DU-DU-DU-DUEL!!!
43 Responses to So what now with Jurassic Park 3?
Add A Reply
Sign in to add a reply to this topic!