Forum Topic

Hi just a quick post, here is a pic (bad quality sorry:( )  of a Mosasaur and what looks to be like a ACU marine trooper(?) and a sub (kinda looks like a water gryosphere) ...
Also I-Rex and Gryosphere (Zach?), Helicopter with Pterandon (ACU Trooper?) and this. 
Also people on the JPToy forums are saying there will be no individual figures... :( 
JPCerato
3 Responses to Jurassic World Toys: Mosasaur Figure + No Humans?
I wonder if there will be a mosasaur/submarine scene in the film.

I'm not sure if I want the mosasaur or not...
"Banana oil."- George Takei, Gigantis: The Fire Monster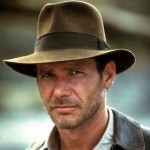 yikes, the toys are not looking good so far
"That is one big pile of sh*t" -Doctor Ian Malcom
Add A Reply
Sign in to add a reply to this topic!