Why i think spinosaurus is in the jw toy line (legit talk)
0 Upvotes
8 Replies
Upvote
Add A Reply
Forum Topic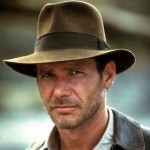 I asume that every single individual on this entire website has seen the new action figure for jurassic world (also known as jurassic park 4 for those that don't know how they stumbled upon this website)
I am almost 100% positive that spinosaurus will not be in the film. Spino is probably just in the toy line because he was one of the most popular jurassic park dinosaurs.
What do you fellow scified brohans think about the new toy line? (BECAUSE THATS AN ORIGINAL SUBJECT)
-me personaly, as a jp toy collector i think i'm only looking forward to 2 of the figures in the line.
1. Indomanus Rex 2. Spinosaurus(because i only have a baby version)
- Dr. Jones
"That is one big pile of sh*t" -Doctor Ian Malcom
8 Responses to Why i think spinosaurus is in the jw toy line (legit talk)
Add A Reply
Sign in to add a reply to this topic!