Forum Topic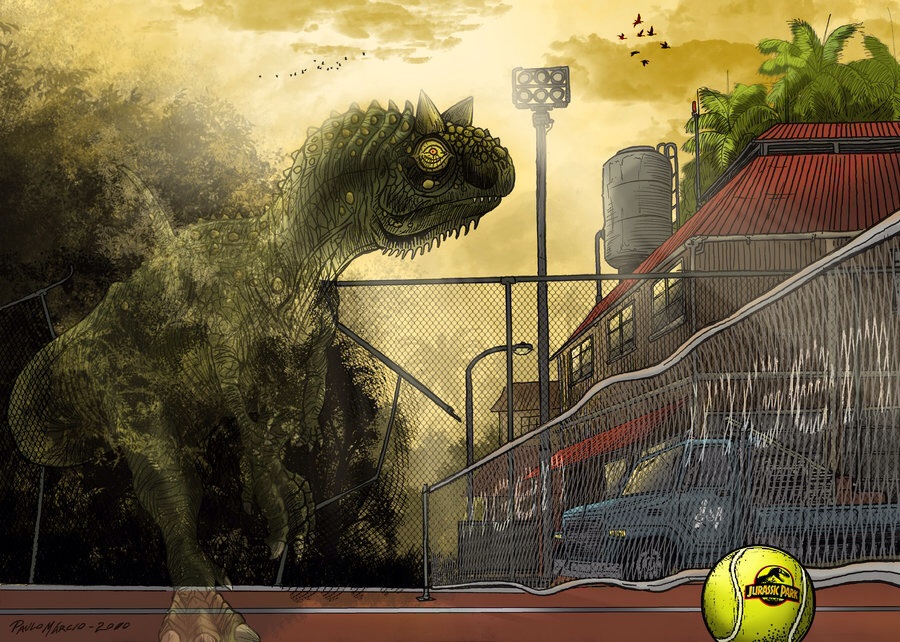 Hello everyone, So everyone knows that new JW toys have been released! First I-Rex now these. Anyway some of you may know I review JP figures on my Youtube channel so I've waited for these for a long time! FYI I will be reviewing all of them incase you want to check them out before you buy them. Anyway to the point. By the way adding pictures would help if anyone can. :)
The Delux figures:
First the T-Rex: I love the colors and the amount of articulation however the head sculpt in my opinion is horrible. The head sculpt looks weak and could have been better. It doesn't have the same feeling as the first JP Rex or the thrasher or bull. However the concept is cool. I like the articulation and the fact that their are two colorations, as well as what looks like it will have sounds. 9/10
I-Rex aka Big Boy: This guy looks awesome, it includes sounds and a light up action (hopefully glowing eyes) again it in my opinion has a bad head sculpt and the arms are too big. Though this guy will be the first thing I buy! 9/10
The hand puppets: As far as now their are three known the Trex, Green raptor, and I-Rex theirs not much to say, they are hand puppets. They aren't bad but not my favorite of the new toys. 4/10
The Growlers:
Dimorphodon: this is an awesome figure exceeded my expections. their will be a two pack witha velociraptor figure. It is eight inches long and will make sounds. They will sell for 14.99 as will the rest of the growlers. This figure is amazing a must buy. 10/10
Ceratosaurus: I am so excited for this finally a Ceratosaurus! Hopefully it will be in the movie! It's awesome like the dimorphodon it will be eight inches long and will make sounds and will sell for 14.99. 10/10
Dilophosaurus: another awesome figure though it doesn't have the same JP paint scheme! Also it looks like it has a spitting action. I can almost confirm it will be in the movie. I love it's sculpt and it will definatly be on buy list. It I'll be 8 inches long and will make sounds and sell for 14.99. 10/10
The Raptors: their will be four not much to say about these. The ones you see are not final so expect to see some changes thsee are most likely Chris Pratts raptors. 8/10 Bashers and Biters: T-Rex: same as the first one.
Spinosaurus: Awesome sculpt they really did a good job on it. Makes me believe spino might be in the film! It will probably make sounds and has lots of articulation. 10/10
Ankylosaurus: Amazing, looks fantastic. It has the same paint scheme as the JP3 Ankylosaurus. Finally a JP ankylosaurus toy!!! Can't wait for this! 10/10
Raptor w/gear: I suspect this is Blue Chris Pratts main raptor. As of the capture gear not sure what it is. The sculpt is pretty good though it looks the same as the other raptors. 9/10
Pachycephalosaurus: This is where the toys get chessey. It looks like it could be from the chaos effect line. Not sure I like the colors much but it's not horrible. 8/10
Allosaurus: Well we've had the TLW allosaurus and the Hasbro dino showdown allosaurus, now this. It looks okay but looks like it came out of the chaos effect line. It doesn't look like it has that much detail. I hope it looks better. 7/10
Playsets: Pterandon and Helicopter set: the pteranodon looks awesome I love the sculpt and colors. It's definatly something I look forward to. The helicopter looks okay but could be better. I like the machine gun feature. 8/10
I-Rex and Gyrosphere: awesome set though I think it should come with T-Rex. It also come with an unknown figure. Theirs not much to say because little is known but I like this set. 8/10
Big Spinosaurus: same colorations as the Spino in the bash and biters set. 10/10
Raptors: their are three of them a light green, dark green, and yellow one. They are 12 Inches and 19.99. Not that big of a difference. 8/10
Stegoceratops: I love this! Another hybrid, plus I like chaos effect figures. This guy is a cool concept and may make it into the movie or sequel. Their will be two different colorations. It will also have dino damage. 10/10
So these are the new figures. I love them they look amazing and I will buy pretty much everyone what's awesome is that this is just wave one so many more JW figures to come! What do you guys think? What will you buy?
The giant gate that read Jurassic Park was ruined. The gates where torn off and their where pieces of them all over the ground. Muldoon saw herbivore foot prints maybe Parasaurs or the Trike herd W
10 Responses to My Opinion on the new JW toys
Add A Reply
Sign in to add a reply to this topic!