Forum Topic

2K
Member
3687 XP
Aug-25-2014 8:29 PM
Well, the title is pretty self-explanatory. I am posting the idea in the Scified COmmunity Hub, with light of recent events. SO basically, I was thinking we Jurassic World Regulars could do a "Top 10 Post of the Year" or something like that!!!
We could just get one regular to get the best of the best discussions from each month by digging around in the thread page, and give awards to the top 10 discussions Message or e-mail em for more details or what you think about this.
Remember, for Jurassic World Regulars, posted it here because I don't want to wasted space on the JW forum.
IT'S TIME TO DU-DU-DU-DU-DUEL!!!
2 Responses to Post of the Year(Jurassic World)?

2K
Member
3687 XP
Aug-25-2014 8:47 PM
Anyone for a comment...???
Amyone for Tennis?
IT'S TIME TO DU-DU-DU-DU-DUEL!!!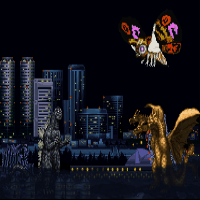 Noob
Member
0 XP
Aug-27-2014 5:08 PM
Id say maybe Figt of the ages
Evacuate?, Godzilla is just a Legend!-Woman in GMK
Add A Reply
Sign in to add a reply to this topic!