Cloverfield 2 - Right time for a sequel?
0 Replies
Add A Reply
Forum Topic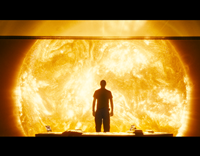 Noob
Member
0 XP
Sep-23-2013 10:18 AM
I was wondering...is there a sequel to Cloverfield in development? [img]http://upload.wikimedia.org/wikipedia/pt/thumb/f/f1/Cloverfield_theatrical_poster.jpg/250px-Cloverfield_theatrical_poster.jpg[/img] Cloverfield it's a frenetic tale of a powerful destructive force that descends upon New York City, and the four desperate people who put their lives on the line to embark on a perilous rescue mission. [spoilers] If you watchted the end of the credits, you will hear the voice of the protagonist Rob Hawkins and the roar of the kaiju [end spoilers], telling us that the bombing did not destroy the monster and not kill Rob. [img]http://www.cinemalicious.com/images/stories/cloverfield.jpg[/img] Also, they should explore more the origins of the monster and whether it can be destroyed (if possible). I think it would be the right time to announce Cloverfield 2, because the kaiju movies are back (we already have Pacific Rim and soon Godzilla). What is your opinion about the first film? I quite liked, even being a found footage movie, they had a good story and good special effects. [img]http://4.bp.blogspot.com/-7-GWzHRKPYI/T0EP1n6uXXI/AAAAAAAAAOM/ZPQo44svUd8/s1600/Cloverfield's+REVENGE.jpg[/img]
0 Responses to Cloverfield 2 - Right time for a sequel?
Add A Reply
Sign in to add a reply to this topic!