Forum Topic
Noob
Member
0 XP
Nov-26-2012 9:49 PM
roaming the Net I found some awesome Mad Max inspired art [img]http://images.fineartamerica.com/images-medium/tribute-to-mad-max-francis-erevan.jpg[/img] [img]http://www.liveforfilms.com/wp-content/uploads/2010/09/interceptor.jpg[/img] [img]http://static.zoovy.com/img/laartwork/-/M/mad_max_road_warrior_se_art_poster_detail.jpg[/img] [img]http://data.whicdn.com/images/9396326/work.5960021.2.flat,550x550,075,f.1973-mfp-mad-max-xb-gt-ford-falcon_large.jpg[/img]
\"My God, its full of stars\" David Bowman
3 Responses to Mad Max Inspired Art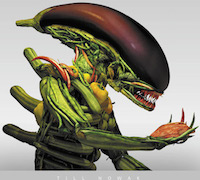 2K
Member
2674 XP
Nov-29-2012 4:12 PM
Wow, these are great Tanky! Love the backgound detail in the first piece, & the second really captures the speed & mayhem of the films.
"Let The Cosmic Incubation Begin" ~ H.R. Giger
Noob
Member
0 XP
Nov-29-2012 7:52 PM
Thanks Lone : ) there sure is some great Fan Art around! [img]http://fc08.deviantart.net/fs71/i/2011/296/2/1/mad_max_road_warrior_by_daztibbles-d4ds077.jpg[/img] [img]http://farm8.staticflickr.com/7160/6702831525_19c6f9519b_z.jpg[/img]
\"My God, its full of stars\" David Bowman
Noob
Member
0 XP
Jan-22-2013 6:24 AM
Nice!! I saw a cool one a while ago but havent been able to find it since, its a drawing of Road Warrior Max shooting Wez at point blank thru the stomach. I wish I knew how to make these tho, got some cool ideas for one!
Add A Reply
Sign in to add a reply to this topic!