Kong: Skull Island is currently being promoted at New York Comic-Con this weekend and promotional material for the film have confirmed the MONARCH organization will be present! Photos of a unique poster have surfaced online and it features a LANDSAT view of Skull Island, with a cryptic message written on it. Due to the glare of the photos we've currently found, it's difficult to make out what exactly it says, however we have transcribed what we could, below!
Regarding MONARCH, this is the first official acknowledgement of the organization being present in Kong: Skull Island, as you can see the organization's logo on the underside of the poster. MONARCH were the research company present in Gareth Edwards' Godzilla (2014) who studied both Godzilla and the MUTO. It's likely King Kong was the first massive unidentified terrestrial organism discovered by MONARCH, seeing as how Skull Island will act as a semi-prequel / blood relative to Godzilla '14.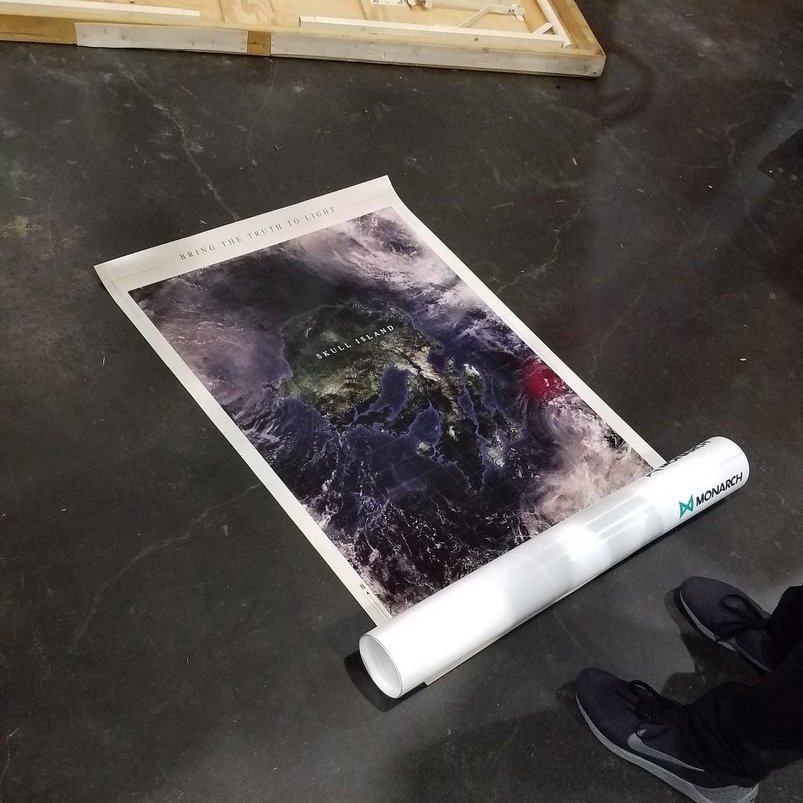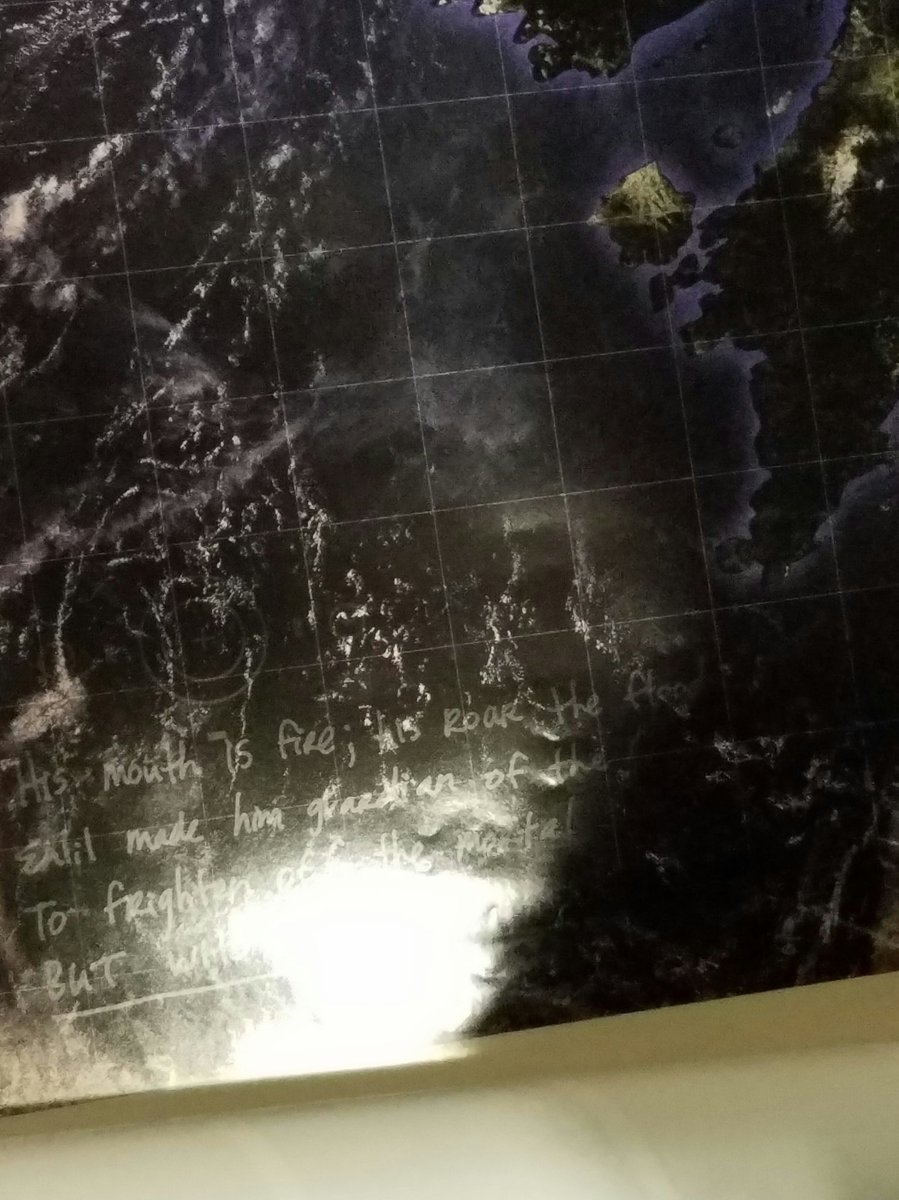 The message reads:
His mouth is fire; his roar the floodwater; his breath is death.
Enlil made him guardian of the Cedar Forest,
To frighten off the mortal who would venture there
BUT WHO WOULD VENTURE THERE?
Thanks to Brian Luong on Facebook for the complete message!
Thanks to Reel News Hawaii for the photos!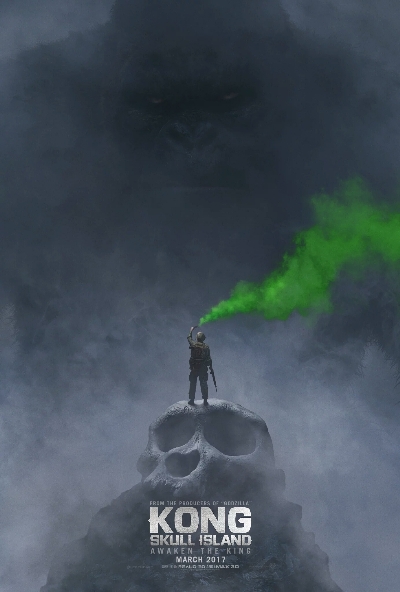 Kong: Skull Island March 10th, 2017
More about Kong: Skull Island (movie)
Kong: Skull Island is a new King Kong film set in the new Legendary / Warner Brothers / Universal Pictures Kaiju cinematic universe. Acting as a blood relative and somewhat of a sequel to 2014's Godzilla, Skull Island will introduce King Kong like never before.
Official Synopsis:
In March 2017, the producers of Godzilla transport audiences to the birthplace of one of the most powerful monster myths of all in KONG: SKULL ISLAND, from Warner Bros. Pictures and Legendary Pictures.
When a scientific expedition to an uncharted island awakens titanic forces of nature, a mission of discovery becomes an explosive war between monster and man. Tom Hiddleston, Samuel L. Jackson, Brie Larson, John Goodman and John C. Reilly star in a thrilling and original new adventure that reveals the untold story of how Kong became King.
Directed by Jordan Vogt-Roberts, Kong: Skull Island's release date is March 10th, 2017.
Stay up to date with the latest news on Kong: Skull Island by liking Scified on Facebook and by following us on Twitter and Instagram! Also, consider subscribing your email to our Kong: Skull Island blog for instant notifications of when new posts are made!
Written by Chris
Published on 2016-10-07 17:26:35