Darth Maul, originally portrayed by Ray Park and voiced by Peter Serafinowicz (Guardians of the Galaxy) in Star Wars Episode I: The Phantom Menace was one of the first episodes saving graces. While many fans and general audiences were turned off by the movies heavy political tone and the childish fumblings of Jar Jar Binks, Mauls appearance in the palace hangar towards the movies end accompanied by John Williams' epic Duel of the Fates was heralded as one of the high points of the episode, if not the saga. But while many general audiences will believe that Darth Maul met his end in this iconic scene the truth is that this was but the beginning of Maul's tale.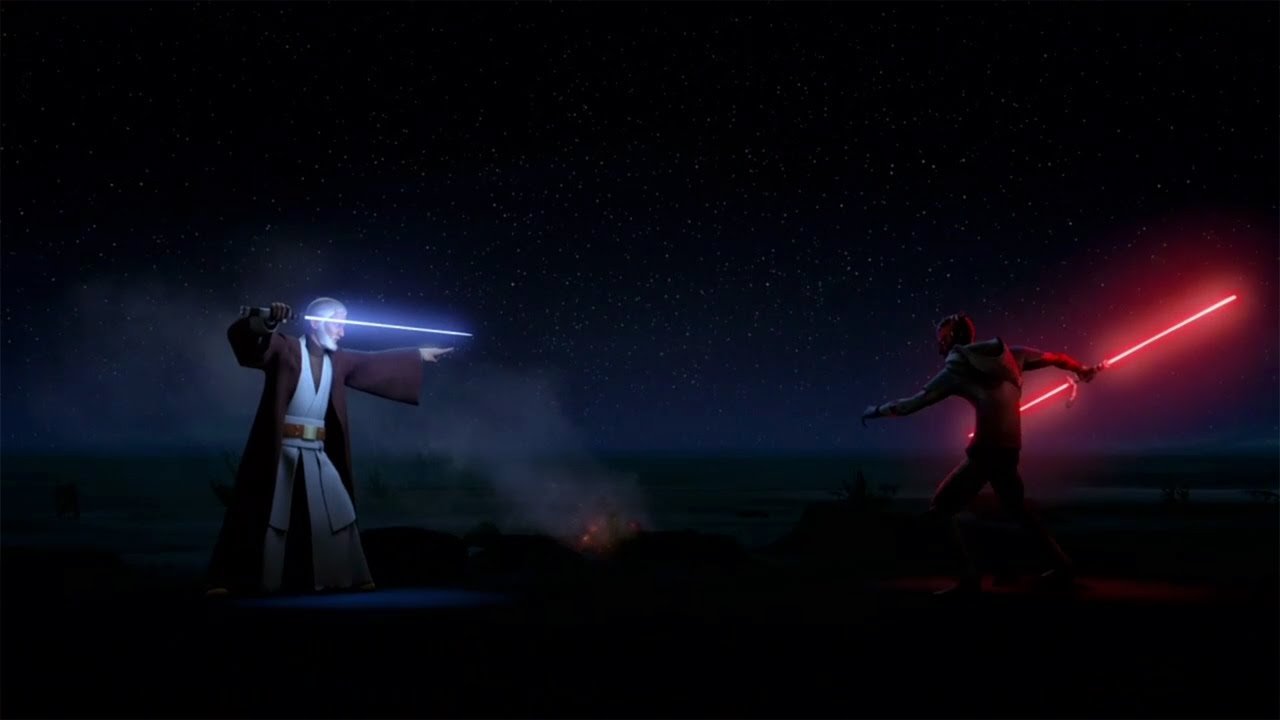 Throughout the animated series The Clone Wars and Rebels in which the former Sith is voiced by Sam Witwer (Smallville, Battlestar Galactica, Being Human, Star Wars Unleashed), Darth Maul's story has been elaborated upon; from his origins on Dathomir, his recuperation from Naboo and his reappearance as simply Maul.
But it is in this weeks dynamically charged episode "Twin Suns" in which the fan favorite character will finally meet his nemesis Obi-Wan Kenobi...
!!!WARNING SPOILERS AHEAD!!!
In this episode, the season 3 finale Maul successfully uses Ezra to bring Obi-Wan Kenobi out of hiding so that he can finally have his revenge against the Jedi Master. However the brief duel reveals that while Obi Wan's lightsaber skills have remained strong, Mauls have not and the former Sith is easily defeated. During this brief duel, Maul deduces that Obi-Wan is protecting someone on Tatooine and after his defeat, he asks his Jedi rival if it is the Chosen One that Obi-Wan protects. Kenobi reveals that the Chosen One is his charge to which Maul states "He will avenge us" before breathing his last breath.
The episode closes with Obi-Wan, having presumably buried Maul in the desert, sat on a Dewback watching a moisture farm from a distance, rubbing his beard as we hear Aunt Beru calling for Luke.
It's interesting that Luke is being referred to as the Chosen One in this scene. Does this mean that Anakin was not the Chosen One, or that Luke inherited his father's charge after Anakin joined the Dark Side?
Written by Gavin
Published on 2017-03-19 02:58:35