The December 1990 Hill and Giler draft feature a sequence in which Dillon and Morse accidentally walk into the alien's cocoon chamber.
In this version, Dillon and Morse enter the Assembly hall. To their horror, the Assembly hall has been transformed into a cocoon chamber. Inside they come across Andrews barely alive and asking them to kill him. Inside the cocoon chamber, they discover a blue membrane similar to the one Kane see's in the egg chamber in Alien, this prevents them getting to Andrews. Dillon decides to set the cocoons ablaze, in the midst of the flames, the Alien shrieks and they both look up and see the Alien holding a torso and a dead prisoner. Dillon throws a torch at the Alien covering it in a sheet of fire, and it disappears. The rest of the cocoon chamber sets a light...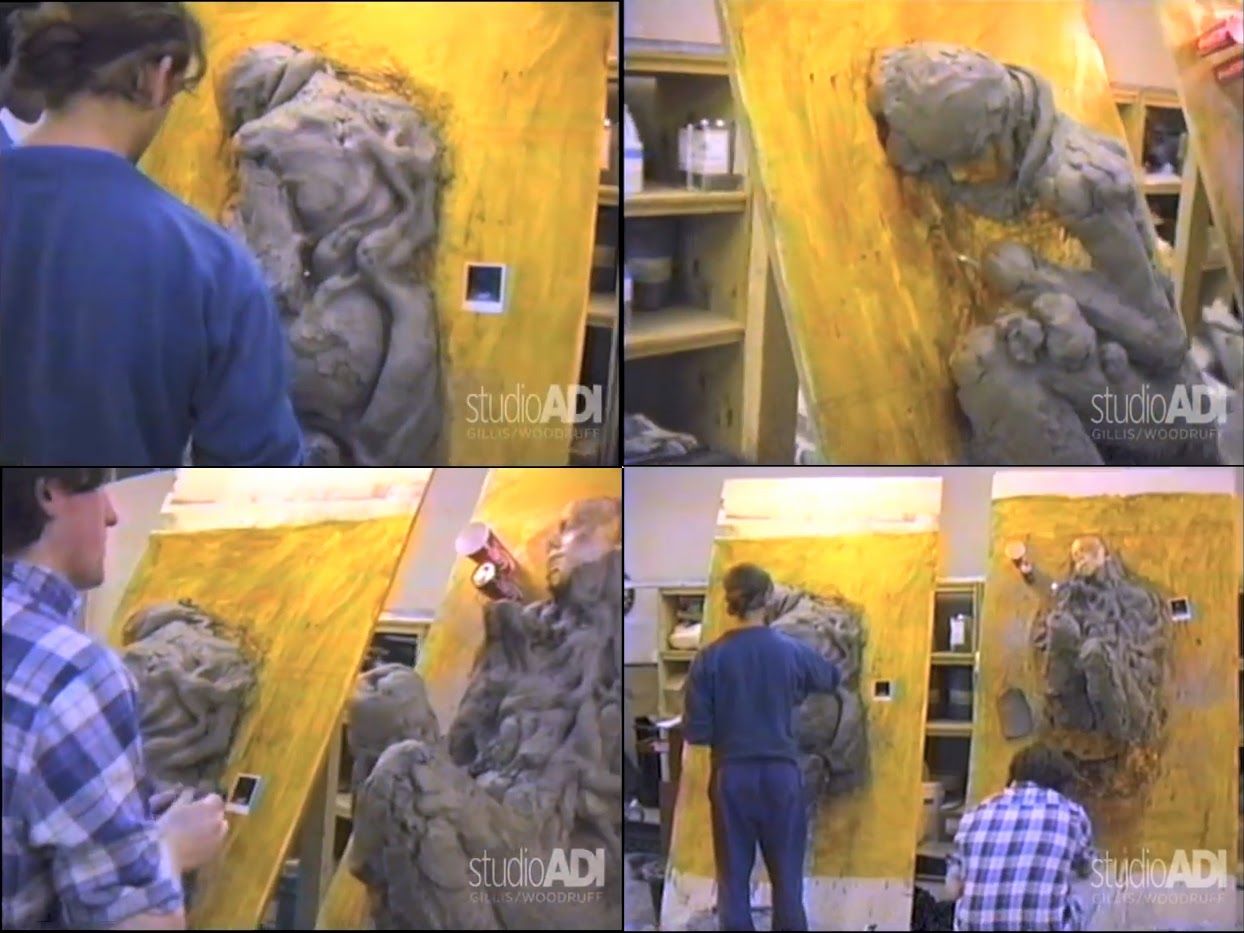 This scene or a version like it was almost filmed. One of Alien's most famous deleted scenes, which was re-inserted into the director's cut, is the 'egg morphing' scene in which Ripley comes across the cocoons of Dallas and Brett. Brett is being turned into an egg. Fincher, being a Ridley Scott fan, wanted to feature a similar sequence for Alien 3. However, the plug was pulled on the scene and never made it before the cameras. Twenty or so cocoons were planned to be built by ADI, starting on two of them only one was ever completed, which was done solely for Fincher Himself!
"We were going to end up making twenty of these cocoons, all vacuum formed and stapled up. We started on two, and then the plug was pulled because Fincher's idea was that the creature simply kills to eat. Actually, we did finish one off for Fincher because he liked it so much. He had it on set with him and would occasionally climb into it for inspiration. He called it his 'thinking shell'".
- Tomm Woodruff Jr., Alien The Special Effects Book -- © Bill Norton
During the troubled pre-production of Alien 3 David Fincher, accompanied by Fred Zinnerman and Gordon Carroll paid a visit to H R Giger at his home in Zurich in 1990. Giger was asked to re-think and improve on the Alien designs created for the first film and was committed to designing an Aquatic Facehugger, Bambi Chest Burster, Full-Grown Alien and an Alien Skin.
I've often wondered about this 'Aquatic Facehugger' and why it was aquatic, etc. A while ago I found on Flickr a photograph of an Alien 3 design of Giger's 'Swimming Facehugger'.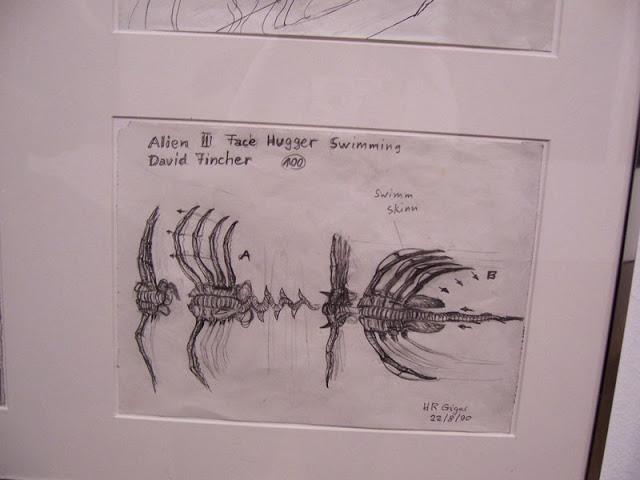 The Swimming Facehugger Design
Looking at this design and a few others Giger had designed this facehugger with special flaps of skin that would open up allowed the creature to propel itself in water. It's my belief that this was designed to swim ashore after the EEV crash to find its victim the OX.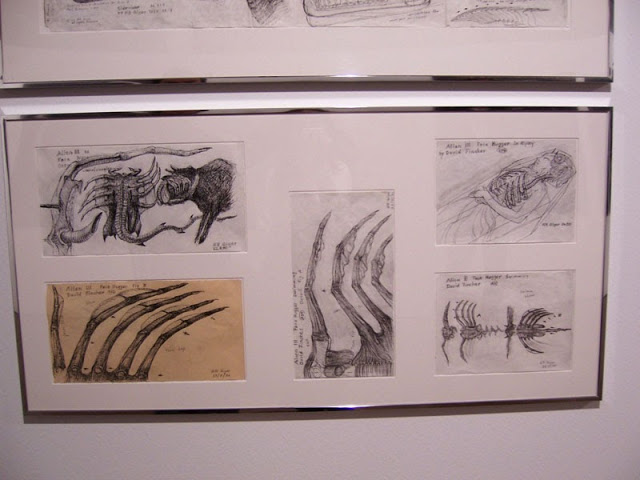 What's also crossed my mind is whether this swimming facehugger design influenced the Super Facehugger design in some way as it had webbed fingers. Who knows.