Review

King Kong vs. Godzilla film review by GG

Written By GG on 2014-09-30 15:07:15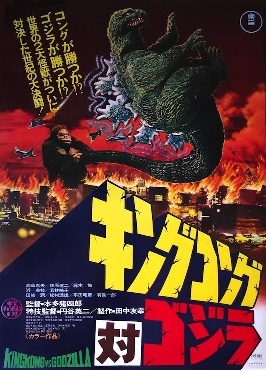 King Kong vs. Godzilla Movie
Learn More
1.0
This is by far, the second worst Godzilla moive (Aha, i got you there didnt i, nothing will ever top 98)
The film is a cheap plastered film, it was made mainly for americans to not only like King Kong more, but to have him beat Godzilla.
First of all Godzilla is 285 feat, Kong in the movie's is 25, so what do you do to make them fight? Make Kong 286 feat.
For some obscure reason, Kong gains electric powers that effect godzilla is some way. So the guy who, tanked a 3 headed death dragon, A giant deity Moth, MechaGodzilla and Titanosaurus. Is defeated by lighting.
I love Gorilla's and Kong is usually my second favirote, but there is no way he could win this fight.
Not worth watching other then nostalgia.
Other King Kong vs. Godzilla Reviews