Average User Rating: 3.5 / 5
Worldwide Box Office: Not Yet Calculated
Directed by Takao Okawara, Godzilla vs. Mothra is a Toho movie based on a screenplay by Kazuki Omori.
Godzilla vs. Mothra Trailer
Godzilla vs. Mothra Release Date
The release date for Godzilla vs. Mothra was December 12th, 1992.
Godzilla vs. Mothra Plot
A massive meteor hits the planet creating a typhoon that crushes the far away Infant Island. International thief Takuya Fujita is recruited by the Japanese government to lead a small group, including his ex-wife Masako, to inspect the damage. They discover a giant egg and the Earth's Cosmos who explain Mothra will soon hatch. But Mothra's awakening has also brought the return of her ancient nemesis, Battra. While Takuya struggles between selling the Cosmos and getting his family back, Mothra and Battra lock wings in a battle interrupted by the meteor's worst collateral: Godzilla.
Godzilla vs. Mothra Poster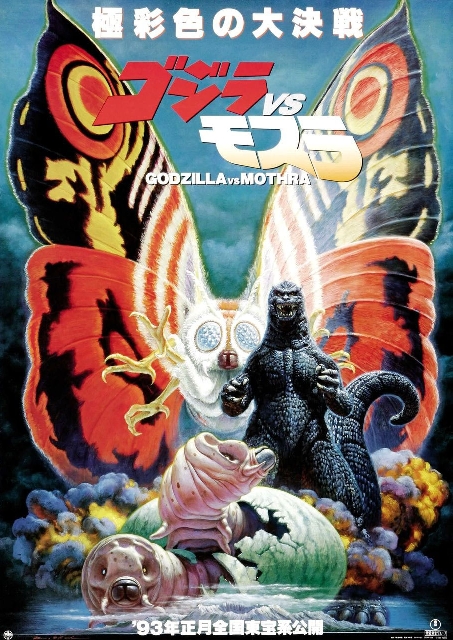 Godzilla vs. Mothra Cast
Tetsuya Bessho
Satomi Kobayashi
Takehiro Murata
Keiko Imamura
Sayaka Osawa
Megumi Odaka
Akira Takarada
More Godzilla vs. Mothra Trailers
Godzilla vs. Mothra News Articles
User Reviews