Godzilla vs. King Ghidorah
Average User Rating: 4.2 / 5
Worldwide Box Office: Not Yet Calculated
Directed by Kazuki Omori, Godzilla vs. King Ghidorah is a Toho movie based on a screenplay by Kazuki Omori.
Godzilla vs. King Ghidorah Trailer
Godzilla vs. King Ghidorah Release Date
The release date for Godzilla vs. King Ghidorah was December 14th, 1991.
Godzilla vs. King Ghidorah Plot
Time travelers from 2204 visit present day Japan with news of a catastrophic future; Godzilla will return and annihilate the country. They plan to wipe Godzilla from history using writer Ken Terasawa's theory of his birth. From there the time travelers go to 1944 and stop a dinosaur's transformation into Godzilla. Although their mission appears to be a success, they secretly leave three bio-engineered creatures to form King Ghidorah in the future. While using King Ghidorah to hold present day Japan for ransom, the time travelers soon realize their plan inadvertently birthed the country's last hope: The King of the Monsters.
Godzilla vs. King Ghidorah Poster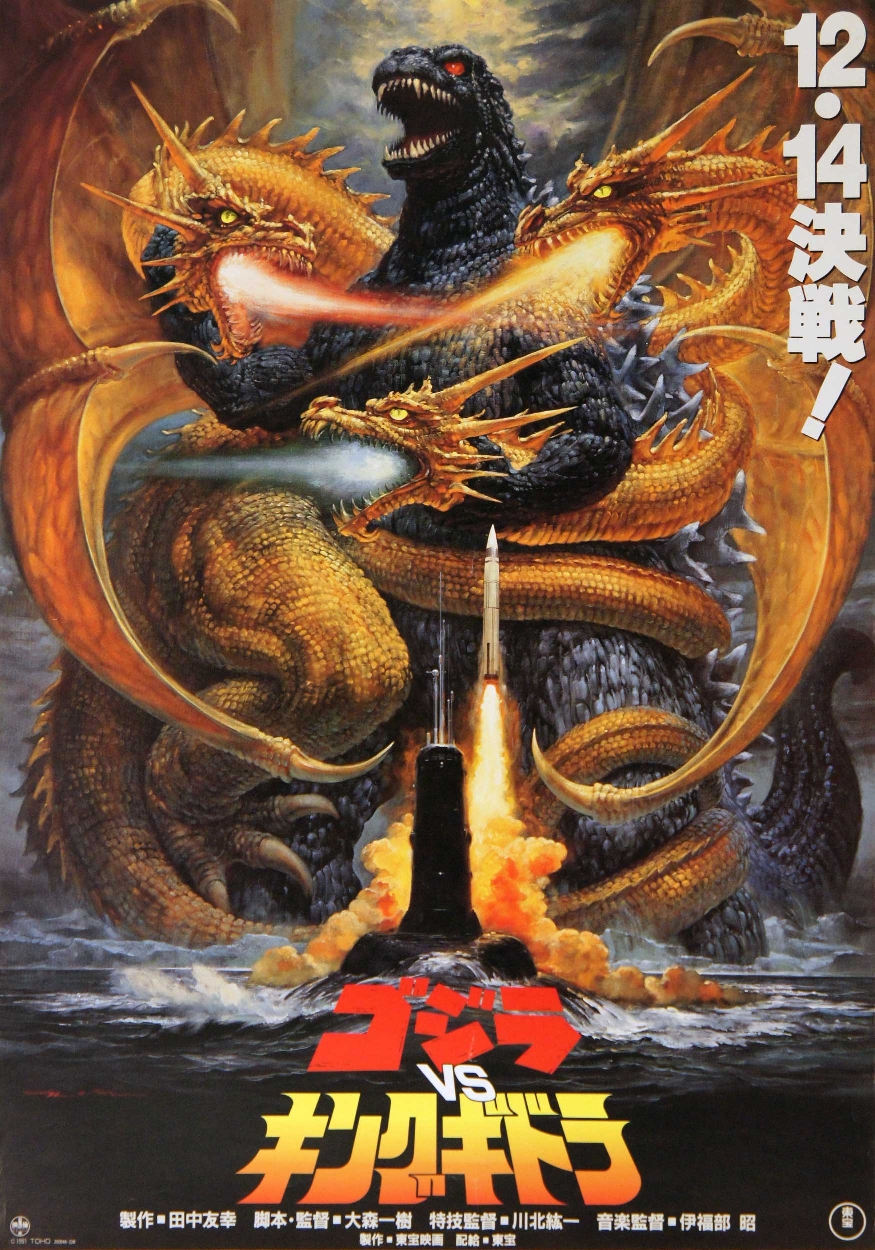 Godzilla vs. King Ghidorah Cast
Kosuke Toyohara
Anna Nakagawa
Megumi Odaka
Yoshio Tsuchiya
More Godzilla vs. King Ghidorah Trailers
Godzilla vs. King Ghidorah News Articles
User Reviews