Worldwide Box Office: Not Yet Calculated
Directed by Babak Anvari, Cloverfield 4 is a Paramount Pictures movie based on a screenplay by Joe Barton.
Cloverfield 4 Trailer
Cloverfield 4 Release Date
The release date for Cloverfield 4 is TBA.
Cloverfield 4 Plot
Official plot synopsis for Cloverfield 4 has yet to be released, however we know the film will act more as a direct sequel to the origin Cloverfield than a separate installment set within the Cloverfield universe.
Cloverfield 4 Poster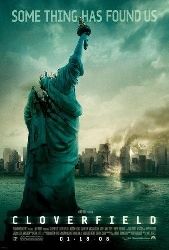 Cloverfield 4 Cast
TBA
More Cloverfield 4 Trailers
Cloverfield 4 News Articles
User Reviews
No Reviews Yet