Review

10 Cloverfield Lane film review by riggzamortis86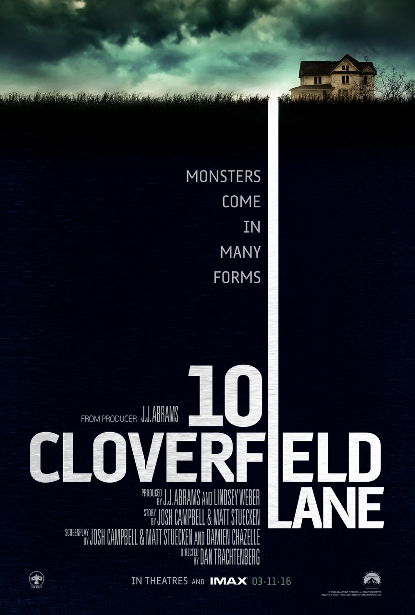 10 Cloverfield Lane Movie
Learn More
3.0
I give this move from live action to anime Godzilla a strong 3 out of 5 stars! The reason for the 3 stars is this: The Story was great, we start out this movie far out into space, where our hero is being held at gun point by his fellow officers for trying to stop a group of elderly volunteers from reaching a planet that has low chances of survival. We then realize that the volunteers actually want to take this chance and would rather die on a planet with now chance to live than stay one more second on the ship that has carried them out for 22 years.
The devastation of the human spirit is already present in the first 2 minutes of the film. Without seeing Godzilla we already know the kind of imprint he has left our characters with. We already know that humanity is near extinction.
No other Godzilla film has ever presented its fans with such mood and atmosphere before. We never see the true aftermath of any Godzilla movie quite like this. Already Im enjoying the ride and nothing even monster related has even happened yet. Giving this movie so far 2 stars already
I love the animation in this film. the scratches on the metal space suits really sells me on the design of the movie. The Detail is great. earning .5 of a star.
However, the Servum are my only problem with the film. Not the design of the creatures, but the way they moved and were animated. They did not look life like at all, very stiff and boring. They were a cool aspect of the movie but feel so short on delivery of action. Very disappointed with them. Thus costing this film a whole star! Everything else looked great, why not the Servum.
Now the action and drama in this movie is ever present in this movie. the moment we see Godzilla battling the humans for domination over the planet is griping! Knowing that everything is on the line for this battle to work is great! Then when we think all is lost we come out on top. Now not knowing what lies ahead leads all to wonder what happens next! I cant wait to see what happens in the next installment!
Other 10 Cloverfield Lane Reviews