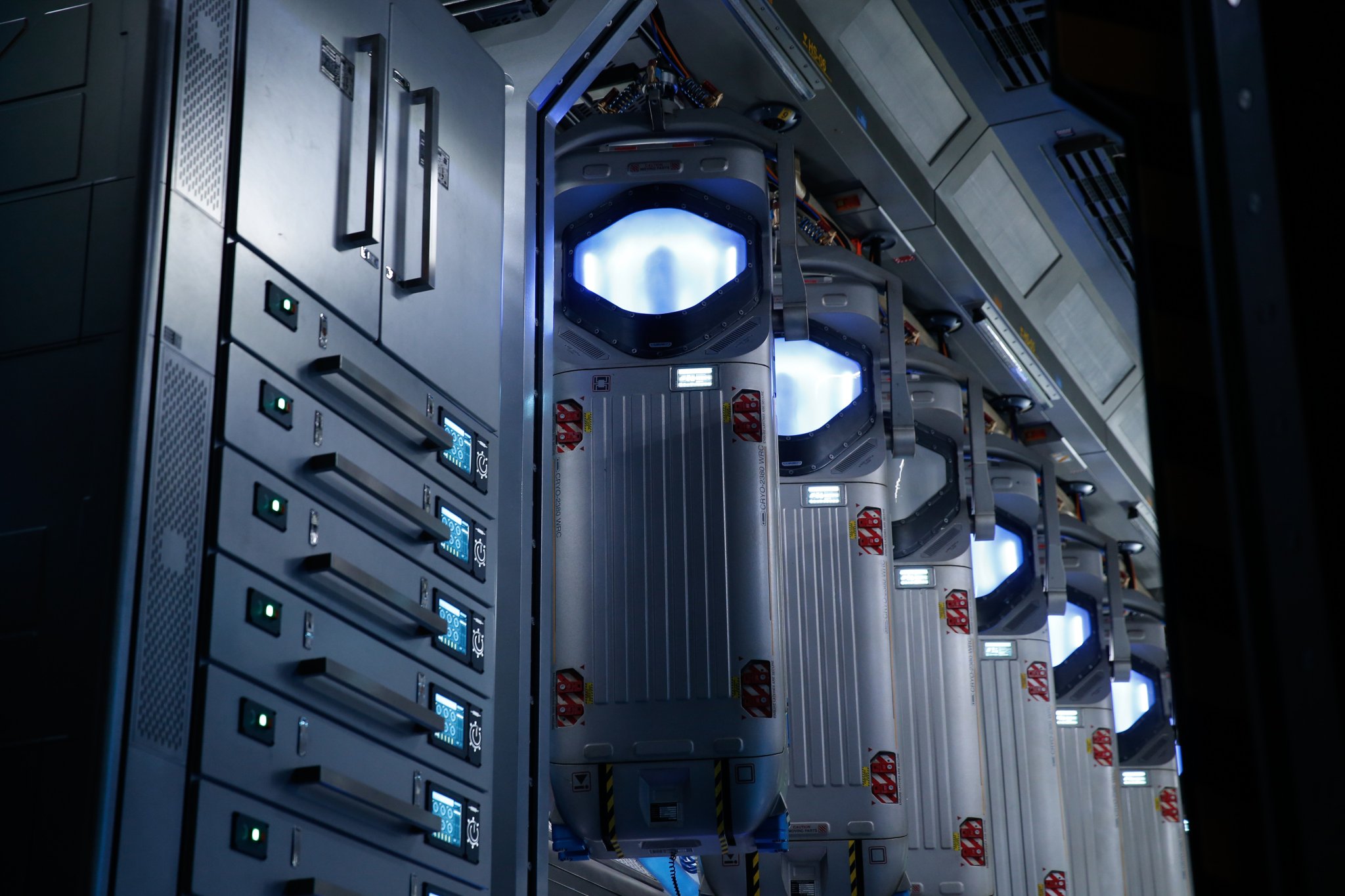 23
Dec-20-2016 6:08 AM
Credit: 20th Century Fox
More Alien: Covenant Movie Images
Comments

Dec-20-2016 7:27 AM
Look at how many cryo pods there are!
they seem to be suspended off the ground, might be the colonists.
the cryo pods we have seen in the past movies were attached to the floor, this is a neat new design. :)

Dec-20-2016 12:57 PM
Just wondering why that third one back is not lit. Has someone died, or something else?  Seems to have a certain cattle truck feel to it.

Dec-22-2016 9:30 PM
Batchpool-   Yeah I noticed the one not lit up too.    It seems to have a crack in it as well.    Is this Franco's?